Logistics site gets approval for 1m sq ft development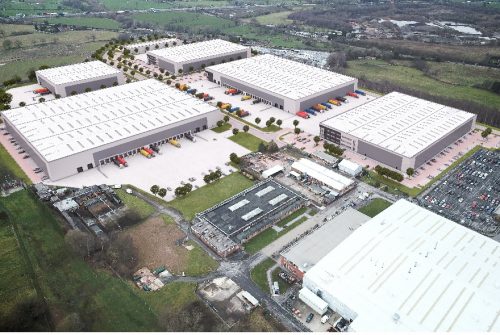 A 1m sq ft warehouse scheme in Cheshire has been granted outline planning permission which will further expand a key logistics site next to the M6.
Cheshire East Council approved plans for the final phase of development on the former BAe site at Radway Green in Alsager.
Specialist investor Warehouse REIT plans to develop five units ranging from 90,000 sq ft to 400,000 sq ft.
Andrew Bird, chief executive of Tilstone Partners, the investment adviser to Warehouse REIT, said: "This is a signficant milestone as we accelerate the delivery of what will be one of the premier logistics hubs in the North of England."
Last year Warehouse REIT secured planning consent for a combined 803,000 sq ft of warehouse space across six units.
It has a development agreement with real estate developer Panattoni, who will deliver the 1.8m sq ft scheme, with Warehouse REIT funding and retaining the completed scheme.
The 102-acre site is less than 1.5 miles from junction 16 of the M6.
Bird added: "Whilst the primary focus is the current investment portfolio, we have a high conviction in the attractive risk adjusted returns that select development can generate in the current climate."