North West business briefs: CapitalStacker; BDO; Merseyrail; Co-op; J and J Ormerod; FWP

Stockport-based real estate lending platform, CapitalStackers, has raised £540,000 for a development of nine detached executive homes in North Yorkshire, taking the total raised by the peer-to-peer crowd-funding specialist to £152m.
CapitalStackers provides funding for commercial and residential property building projects to borrowers who are a mix of investors and developers. Bank finance has accounted for £124m of the total raised, with CapitalStackers' investors contributing the remaining £28m.
The latest deal sees CapitalStackers provide funding for a Glam Living scheme in Church Fenton. Glam Living specialises in developing in popular, rural Yorkshire locations where there is a shortage of elegant, bespoke houses in the £500,000 to £1m price range.
A team at North West law firm, Taylors Solicitors, led by corporate partner Matthew Catterall, advised CapitalStackers on its latest deal. Steve Robson, managing director of CapitalStackers, said: "This milestone is particularly pleasing given it's been achieved through very strong relationships with our senior funding partners and especially our investors, to whom I would like to pass on our sincere thanks. We have always adhered to our key principle of never allowing a trowel to be lifted or a penny to be drawn down until all the funding is in place. Many others have fallen by the wayside because they were unable to find fresh investment in times of crisis."
Matthew Catterall said: "Having worked with Steve and the team at CapitalStackers since 2014, we have built a fantastic working relationship that is based on a deep understanding of the business, allowing us to anticipate their needs and deliver streamlined, effective advice. Huge congratulations to Steve and the rest of the team on reaching this milestone, which demonstrates just how great the CapitalStackers product and team are."
Of the £152m total now raised by CapitalStackers, nearly £43m has already been repaid to banks and more than £15.7m to small investors at an average return of 12.91%. The remaining £12m is still earning for investors in construction projects across the UK. The lowest return received by CapitalStackers investors has been 6.9% and the highest 24.97% – with zero losses. The platform has 190 active investors and around 300 waiting in the wings.
::
Hiring intentions among UK businesses remain strong despite a turbulent outlook across output and inflation, according to the latest Business Trends report from accountancy and business advisory firm, BDO.
The BDO Employment Index soared to 114.79 in July, its highest level since January 2019, up 0.23 points on June. Staff shortages heightened by Brexit and the COVID-19 pandemic have been driving a buoyant labour market as firms push hard to recruit. This can be seen in the unemployment rate which stood at 3.8% in the three months to May.
However, BDO's Inflation Index shows no sign of slowing, reaching a further record high of 118.72. Growth was driven by increases across both the input inflation and consumer inflation indices, with the former recording its highest ever reading of 121.19 due to a weakening currency, supply side shortages and significant supply chain disruption.
This tough inflationary environment and the threat of a recession look to diminish employers' hiring intentions towards the end of this year, mirroring the trend of decline that was seen by the Employment Index during the 2008 financial crisis. In line with the decline in economic activity, BDO's Optimism Index fell 0.30 points to 101.53, its lowest point since April 2021. While both the services and manufacturing subindices experienced a fall, the overall decline was driven mostly by the latter with a 0.69-point decrease.
Ed Dwan, partner and head of the North West at BDO, said: "Reports of a less optimistic outlook are by no means surprising as the economy now faces the prospect of a recession towards the end of the year. Although it's encouraging to see recruitment intentions remain strong, we know that talent shortages are an issue, with many businesses reporting they are struggling to find people with the right skills."
::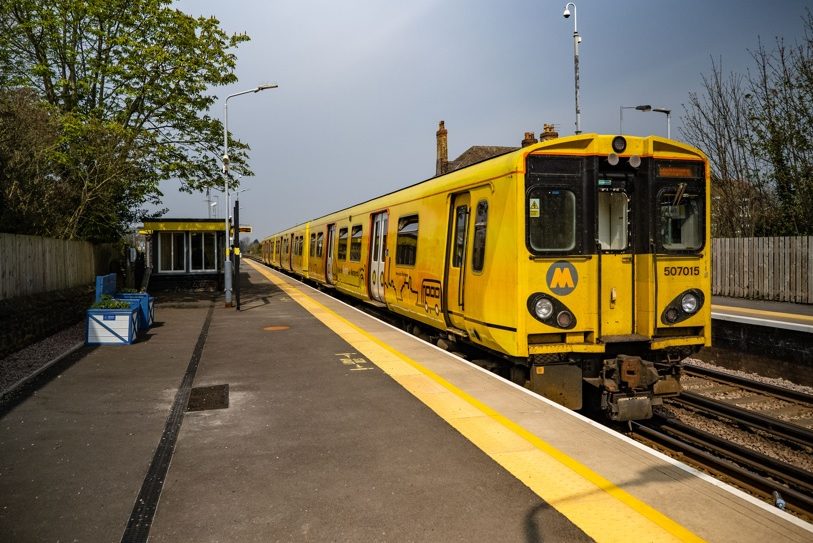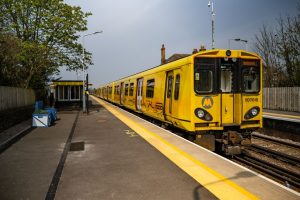 Thousands of free gifts are being given away to passengers on Merseyrail over the next few days, as train staff hand out vouchers worth up to £150.
Around 7,500 envelopes containing a voucher, for anything from a £150 shopping credit to a free coffee, are being distributed throughout morning and evening peak times at 16 stations over eight days, starting on Saturday, August 6, and lasting until Saturday, August 13.
During recent weeks, train maintenance issues, and infrastructure problems created by the heatwave severely affected Merseyrail's ability to meet its usual standards, resulting in cancellations and late running of services. The giveaways are to acknowledge the disruption faced by passengers, and will be distributed at the stations that have been most affected.
Suzanne Grant, commercial director at Merseyrail, said: "Since 2003, we have taken great pride in delivering the most reliable and punctual rail service in the UK. However, in recent weeks we have not met the high standards we have set for ourselves and that our passengers have rightly come to expect from us. I want to apologise for the disruption on our network, and as a way of thanking passengers for their patience and loyalty Merseyrail is giving away a range of gifts across the network.
"We know that some journeys have been difficult recently and that affects passengers' plans, so we hope this gesture will make their next journey, or even their day, just a little bit better."
::
The Manchester-based Co-op Group has expanded its tech-recirculation trials with Spring enabling consumers to cut e-waste and raise cash by unlocking value in old and unwanted devices.
Spring first partnered with Co-op last October with the launch of its high tech, self-service Pods in 20 of the retailer's convenience stores in London. The move is designed to make recirculating electronic devices that can be reused or recycled more accessible – keeping valuable materials in use for longer and avoiding e-waste, while enabling consumers to turn their unwanted devices items into cash.
Following the launch last year, the initiative has now been rolled-out to Co-op stores in: Birmingham; Brighton; Leeds and Manchester. The service sees Spring's high tech kiosk-style 'Pods' in store, enabling shoppers to quickly, easily and conveniently sell their old devices such as phones, tablets, e-readers and smartwatches, which then get repaired, refurbished, reused, or recycled. Spring's Pods accept almost 14,000 different devices and customers receive payment to their Spring account within one-three days. The money can be simply transferred to a bank account or to charity.
Where devices cannot be re-used, Spring will ensure all components – which include materials such as gold, copper, aluminium and, steel – are recycled. These resources are traditionally typically discarded when phones are thrown away and so the trial with Spring ensures nothing goes to landfill or incineration.
Mark Matthews, Co-op's director of innovation and format, said: "Co-op's partnership with Spring will enable more communities to recycle or reuse their electronic devices locally, unlocking the value in forgotten phones and other unwanted tech and, importantly, preventing unnecessary and avoidable e-waste. If we are going to have a natural environment which we are proud to pass on to future generations we need action to be taken now. By making it easier for consumers to make small changes to their everyday lives, it can add up to make a big difference for our environment."
::
Independent kitchen, bedroom and bathroom manufacturer, J and J Ormerod, JJO, in Rossendale, has invested £250,000 in four new tractor units for the 155-year-old family-run business.
Managing director, Stephen Greenhalgh, said: "As part of our policy of replacing our fleet every five years, we have just invested in four brand new state-of-the-art DAF tractor units. As we deliver to customers around the country and the drivers can be away for two to three nights, it is important that the cab and its accommodation is right.
"Part of our service to customers is that we only use our drivers to deliver our products and the customers appreciate the relationship that builds up with the drivers and that they are flexible to meet their needs." He said it was essential for the company to have good, reliable and efficient transport stock.
Transport manager, Brian Croisdale, began with JJO in 1998 as a warehouseman and worked his way up from forklift driver to shunt driver, Class 2 driver to Class 1, assistant transport manager to department manager. He said: "We have 27 delivery vehicles, articulated tractor units, rigid lorries and vans. On Tuesday we will have a lorry in Peterhead in Scotland and another in Cornwall so we go the length of the country. In a week we complete around 1,000 deliveries and clock up on average 20,000 miles a week.
"As we became an Employee Ownership Trust last year, we all have a vested interest in purchases being good value for money, and this was my first opportunity to bring new vehicles into the fleet and I managed to make savings."
::
Preston-based architecture, design and master planning practice FWP, has been unveiled as Vanarama National League North football club AFC Fylde's new shirt sponsor.
The deal for the 2022/23 season will see FWP's name and logo feature on the Lancashire club's home and away kit for both the women's and men's teams. FWP has built close links with the football club, nicknamed 'The Coasters'. The group's specialist sports multi-disciplinary team created the awarding-winning Mill Farm Sports Village at Kirkham, including AFC Fylde's 6,000 capacity ground.
The business has also collaborated with the club's foundation to help it deliver projects, including popular half-term sports camps, held across the Fylde Coast and further afield.
David Robinson, FWP managing partner, said: "FWP is proud to be AFC Fylde's shirt sponsor for both the men and women's teams for the new season. AFC Fylde is an ambitious club on and off the field. We've built a strong working relationship over recent years through our work at Mill Farm and our support for its community activities.
"We have also recently been instructed to design and develop new facilities for AFC Fylde's women's team who currently play in the FA's Women's National League, Northern Premier Division. Their new home, Kellamergh Park, will be brought up to modern standards and the team will hopefully benefit from the incredible achievements of the England national side."