Drugs discovery firm to raise £5.7m through institutional shareholders' placing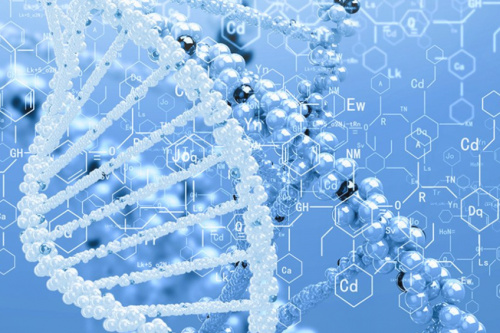 Manchester-based drugs discovery business, C4X Discovery Holdings, has announced plans to raise £5.7m through a share placing with its institutional directors.
The placing is being supported by existing shareholder, the Polar Capital Biotechnology Fund, which has indicated an investment of a minimum £3m in the placing.
Panmure Gordon is acting as nominated adviser, sole broker and sole bookrunner to the company.
It will be conducted by way of an accelerated bookbuilding process, and is expected to be closed by no later than 4.30 pm today. The placing is not underwritten.
C4XD said its growth strategy continues to focus on out-licensing assets for clinical development to leading pharma companies.
To support this, it said the placing will further support corporate development and ongoing commercial activities. In particular, the company intends to use the net proceeds of the placing to strengthen the balance sheet as partnering discussions progress, continue to develop the company's portfolio of early-stage, high-value small molecule programmes, and continue to apply C4XD's technologies to validate the next generation of commercially attractive targets and programmes.
The net proceeds of the placing are expected to provide C4XD with at least 12 months' working capital.
Looking ahead, the directors believe C4XD's combination of state-of-the-art proprietary technologies, highly experienced scientific team, and industry experience puts the company in a strong position to fulfil the pharmaceutical industry's demand for high-quality early-stage drug candidates.
The directors believe the company remains well positioned for growth as multiple partnerable assets in the pipeline continue strong progression and the company moves towards partnering its third programme.
Last month C4XD received a milestone payment of €3m from Sanofi under its IL-17A Inhibitor programme license agreement entered into in April 2021.
Under the terms of the deal, C4XD is entitled to up to a total of €414m in upfront, pre-clinical, development, regulatory and commercialisation milestone payments plus royalties on future net sales.
Chief executive, Clive Dix, said today: "C4XD is pleased to announce this investor-led financing headed by our long term investor, Polar Capital, and other existing investors.
"These funds will further strengthen the company's finances as we continue to progress our partnership discussions for NRF2 and to propel the next wave of out-licensing opportunities from C4XD's drug discovery portfolio of early-stage, high-value small molecule programmes.
"With a strong balance sheet, state-of-the-art proprietary technologies, highly experienced scientific team, and industry experience, we believe C4XD is in a strong position to deliver shareholder value."