Automation specialist moves to bigger HQ facilities within Sci-Tech Daresbury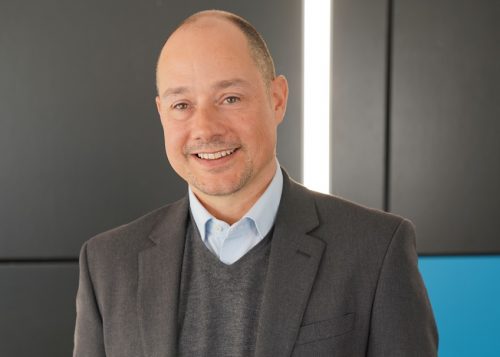 Automation specialists, Peak Technology Solutions, is relocating to bigger headquarter space to support its growth.
The business, part of the Edwin James Group, is situated in the new Violet development at Sci-Tech Daresbury. The new office and Digital Innovation Centre will house one of Peak's automation technology teams and a new Digital Academy.
The move comes as Peak celebrates a number of major framework renewals and contract wins across the utilities, manufacturing and pharmaceutical sectors.
This will lead to a 25% increase in its automation engineering teams over the next two years.
The Digital Academy is the third purpose-built training facility to be opened by the group in the past 12 months and will support further investment in apprenticeships and the upskilling of existing staff in modern industrial technologies.
It will house the latest software and infrastructure to let colleagues and clients get hands-on and operate test environments prior to going on site.
The technology-focused training hub marks a further expansion of the group-wide EJ Academy Programme that provides learning and development opportunities to employees from apprentice to boardroom.
Michael Thomas, executive director at Peak, said: "As part of the Edwin James Group, we're helping to bring together the best in asset engineering and technical expertise for customers. We're already seeing the benefits, and our strong forward pipeline means we need to recruit additional engineers."
He added: "We need an environment that will be fit for the future. One that can support our growth ambitions and will encourage new talent to join us on our technology journey.
"The new Digital Academy will ensure that we can keep Edwin James colleagues and our new recruits up to date on the latest industrial technologies. We will continue to support our clients to make long-lasting positive change through the smart use of technology."
The Digital Innovation Centre will act as an incubator to develop and deliver group-wide technology initiatives. It will provide an opportunity to invest in developing and acquiring intellectual property that will increase service value to clients and accelerate digital innovation for the group.
The £17.8m Violet development comprises 43,000 sq ft of speculative Grade A office and innovation space, coupled with the highest energy efficiency standards, for dynamic, forward-thinking science and technology focused businesses.
John Downes, chief executive of site owner Langtree and director of Sci-Tech Daresbury, said: "Peak is a great example of what we're trying to achieve here at Sci-Tech Daresbury.
"Our Home for Life ethos enables companies to expand as their horizons broaden and their ambitions grow – and their journey illustrates the benefits of basing that development right here in the Liverpool City Region to take advantage of a science and technology campus that is internationally-recognised.
"It's great to see their ongoing success, and we know that this will continue when they relocate to the new Violet development."
Edwin James recently announced the expansion of the EJ Academy Programme with the launch of an academy hub in England and 23 new in-person training courses taking the total number of courses available to more than 170.