Decision on £175m Cumbria coal mine delayed for a second time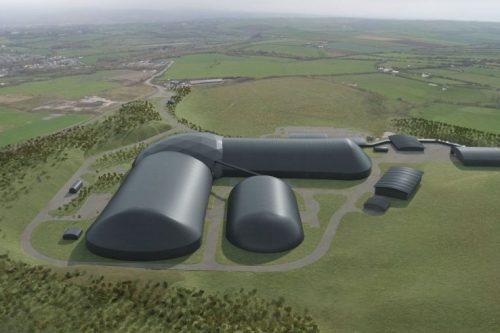 The Government has postponed a decision for a second time on whether to allow the creation of a new coal mine in Cumbria.
The Department for Levelling Up, Housing and Communities said the decision would now be made "on or before 8 November", having said it would deliver its verdict this month.
The original deadline was July 7, and it is believed that Prime Minister Boris Johnson was scheduled to be in Cumbria on that day. However, that was the day he announced he would stand down as leader of the Conservative Party.
But objectors say however many times the decision is delayed, the case against it remains.
Victoria Marsom, of Friends of the Earth, said: "The case against this coal mine is overwhelming regardless of how many times the decision is delayed.
"The UK and European market for coking coal is set to rapidly diminish as manufacturers switch to greener steel, while coal from this mine won't replace Russian imports. However, this new mine will increase carbon emissions, with the Government's climate watchdog describing it as 'absolutely indefensible'.
"Fossil fuels cause enormous damage to both our environment and economy. Areas like Cumbria should be at the heart of building the greener future we need, so they can reap the benefits of the new jobs and opportunities this would bring."
The £175m proposal for the Woodhouse Colliery in West Cumbria was originally approved in November 2019 after the Government declined to call in plans for the scheme.
It agreed with Cumbria County Council's unanimous decision in May that year to approve the planning application for the West Cumbria Mining (WCM) project.
Construction work was expected to start in early 2020, with deep coal mining starting 24 months later.
WCM said it expected to extract around 2.5 million tonnes of high quality coking coal a year.
The company said it aims to supply the UK and international steel industry with coal, rather than using it for power generation, delivering around 500 local jobs.
However, in February 2021, councillors said they would reconsider their decision to award planning permission following criticism from environmentalists who argue coal mining would produce harmful greenhouse gases.
Pressure was also mounting on the Government to step in, ahead of it hosting the global climate change conference, COP 26, in Glasgow in October that year.
A public inquiry was held by the Planning Inspectorate and its report has been with the Government since April.
The Department for Levelling Up, Housing and Communities said officials were "not yet in a position to complete their consideration before providing advice to ministers".
It added: "This is a quasi-judicial decision so it would not be appropriate to comment further at this stage."
The Conservative mayor of Copeland, Mike Starkie, who has previously said local support for the mine is strong, told the BBC the latest delay was "outrageous and totally unacceptable".
He added: "To now move the goalposts to November is appalling and there is no justification whatsoever."