North West business briefs: Adlington Estate; Salford Council; Pandemic Institute; Aaron and Partners; Oldham Council

The Adlington Estate in Cheshire, in conjunction with Meller Speakman and Tyler Grange, has identified and allocated land suitable for habitat enhancements to meet the demands of existing and emerging local policy surrounding Biodiversity Net Gain.
The historic estate is one of the very first landowners to pioneer this approach and offer its land for fulfilling off-site BNG 'units' to developers in Cheshire. The scheme has already attracted interest from developers including Anwyl Homes, David Wilson Homes, Mansion House Group, Bellway and Barratts/DWH.
The Environment Act, which achieved Royal Assent in November 2021, puts a mandate on developers to leave the natural environment in a measurably better state post-development, and this is measured through a 'Biodiversity Metric'. While it won't be legally enforceable until November 2023, via amendments to the Town and Country Planning Act, Cheshire East's local policy requires all development to result in a net gain in biodiversity value, and this is enforced as a condition of planning permission.
The Adlington Estate has set aside an area of 27.5 hectares (68 acres) adjacent to Adlington Hall, to the north of Macclesfield. The area comprises species-poor grassland, currently maintained as pasture via intensive cattle and sheep grazing which is typically low in biodiversity value. The scheme offers scope for considerable BNG uplift through the creation of more species diverse grassland, tree / scrub, and hedgerow planting.
Adlington Estate's BNG scheme is available to developers that are working on projects where the development would result in an overall loss in biodiversity value which cannot be accommodated on-site. Typically, an ecologist undertakes an assessment of the number of biodiversity units lost by the development and makes a requirement for the loss to be replaced, plus 10% (a net gain – although the 10% figure is not mandated in Cheshire East Council yet). Using off-site habitat creation methods ensures the development remains compliant with local policy BNG requirements.
Camilla Legh, owner of Adlington Estate, said: "There's a well-documented need for new housing in the UK and we've decided to lead the way on the BNG initiative to support developers in meeting their obligations. We have very much look forward to seeing the habitat improvements within the estate and its overall sustainability offering."
::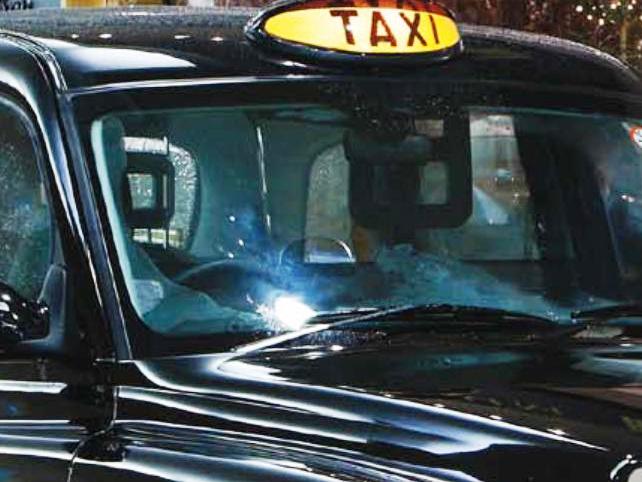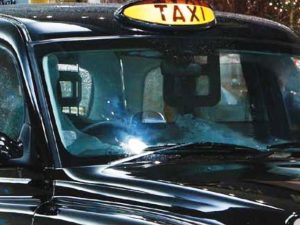 Proposals to increase 'black cab' (hackney carriage) fares have been given the go ahead by Salford City Council. The request for a 'small increase' came from the Salford hackney carriage trade association to reflect the 50% increase in fuel costs since the last fare increase in December 2018, and other cost of living pressures. The new costs have been implemented.
Depending on the time of hire and distance travelled, fares will rise by between 56p for a two-mile journey between 5am and 10pm and £3.64 for a two-mile journey at Christmas and New Year. The average national fare for a two-mile, tariff one journey in August 2022, was £6.46 according to a league table published by Private Hire Trade Monthly magazine.
Drivers say most hires are for short journeys on the cheapest tariff and added: "We are very aware that too much of an increase would have a detrimental effect on the trade so we're seeking this small increase for now, with a view to a further review with a potential increase in 2023."
Cllr Barbara Bentham, lead member for environment and community safety, said the last fare increase in Salford was in December 2018, when diesel prices were significantly lower at £1.33 per litre: "We appreciate any increase in costs is unwelcome at present, but taxi drivers are an important part of our national transport system and they, too, have to make a living. Salford is not alone in raising fares and despite this small increase our fares remain below the national average," she said.
Salford currently has 117 licensed hackney carriage drivers and 92 licensed hackney carriage vehicles.
::
A unique collaboration between The Pandemic Institute in Liverpool and Liverpool-based health care company DAM Health is returning. The Student Excellence Awards is back for a second intake for 2023, with PhD students from the University of Liverpool, Liverpool John Moores University and Liverpool School of Tropical Medicine encouraged to apply.
Five new awards of £5,000 will be available for PhD students on a competitive basis. The Student Excellence Awards 2023 will help boost the career development opportunities of each winner, enabling them to attend international conferences or take up world leading training and development opportunities. Applications with international ambitions are welcomed to help showcase Liverpool's pivotal place in global health. The awards ceremony takes place at The Spine in February 2023.
From the 2022 intake, winning students' work included, mosquito transmitted viruses, vaccines against respiratory disease, antimicrobial resistance, novel approaches to pathogen detection and respiratory disease control in middle and low-income countries. Their awards were presented by Prof Matt Ashton, Liverpool's Director of Public Health, in The Spine in March this year.
Prof Tom Solomon, the institute's new director, said: "The Pandemic Institute's mission is to protect the world from emerging infections and future pandemic threats and we are passionate about developing the next generation of leading scientists to achieve our ambitious targets. We recognise the impact and significance of this generous contribution from DAM Health to boost the career development opportunities of students across our Liverpool Institute partners."
Prof Frank Joseph, medical director of DAM Health, said: "At DAM Health we remain absolutely committed to finding and nurturing the next generation of brilliant scientific minds who have chosen to study in Liverpool. Proudly working with the Pandemic Institute, The Student Excellence Awards 2023 give five brilliant students the opportunity to enhance the PhD level educations and to develop themselves further."
::
Wills, tax and probate solicitors from Chester-based law firm Aaron and Partners have been highlighted as some of the best in the region in a prestigious industry guide.
The firm's 17-strong wills, trusts and tax team earned a 'Band One' rank for the second consecutive year from Chambers and Partners' High Net Worth Guide. The ranking is the highest available and was given in recognition for the team's expertise both in disputes and dealing with high-net-worth cases.
Aaron & Partners was also the only Chester firm named in the top rankings for private wealth disputes in the North West, with only five law firms achieving coveted Band One status. The independent guide, which provides rankings for more than 5,000 UK-based legal departments, is widely recognised as a leading authority for identifying the best law firms and solicitors across the UK.
The latest rankings recognise the work of Clive Pointon, partner and head of wills, trusts and tax; James Wallace, contested wills, trusts and estates partner; and Vlad Macdonald-Munteanu, a senior associate who has made the list for the first time.
The wills, trusts and tax team at Aaron and Partners has been supporting clients in Cheshire and across the UK for almost 40 years.
::
Oldham Council has approved plans to create a Bike Hub and cycling trails at Northern Roots – which is set to be the UK's largest urban farm and eco-park.
Facilities will include a pump track and a skills area, a bike hire station with a shop and cafe, a bike repair workshop, and toilets, shower and bike wash. The Hub will provide a training ground for cyclists to develop and improve their riding, and a starting point from which to enjoy the mountain bike trails extending across the 160-acre Northern Roots site and beyond.
Riders will be able to get spares and servicing for their bike within easy reach of the trails, as well as being able to get a coffee and warm food, wash their bike and get changed indoors. The plans, which were informed by consultation with local communities, were unanimously approved by the council's planning committee on August 24. Later this year, Northern Roots will start looking for an experienced operator to run the Bike Hub facility.
Cllr Abdul Jabbar, deputy leader and cabinet member for finance and low carbon, said: "The Bike Hub and trails will be a fantastic new addition to the site, giving people the chance to explore it on two wheels – great for your physical and mental health. Northern Roots has so much potential to create new opportunities for Oldhamers and put our borough on the map. It's incredibly exciting to see the vision for this hidden gem start to come to life."
Work to create the cycling hub and trails, which have been designed by Bike Track in conjunction with JDDK Architects, will begin in the next few months.