North West business briefs: Electricity North West; SamsonVT; Made Smarter; Laros; Everton FC; That's mine; LCR CA
Communities throughout the North West have an opportunity to be awarded a share of £500,000 through a fund designed to improve resilience. The region's power network operator, Electricity North West, has launched a new Storm Arwen Community Resilience Fund and is now welcoming applications.
The fund is aimed at groups and organisations which supported communities throughout one of the worst storms the North West has ever seen. Grants of up to £10,000 are being made available and in exceptional circumstances, grants of up to £15,000 will be considered.
Stephanie Trubshaw, customer director with Stockport-based Electricity North West, said: "The level of community support shown during Storm Arwen last year was amazing and something we want to support and learn from. We want to be able to ensure the good work continues in the future should adverse weather cause disruption again and that's why we're launching our new Storm Arwen resilience fund.
"The fund is aimed at organisations and groups who will provide support communities in such events to support the welfare of their residents. The criteria we've set out is fairly open as we want communities to tell us what matters to them in a time of need."
The fund is eligible to local volunteer-led organisations, not-for-profit community organisations, local registered charities and parish councils. Examples of projects supported could be permanently installed generators, new or improved hot food and drink facilities or an improved community communications hub.
Electricity North West is working alongside Cumbria Foundation which will be administering the fund across the whole of the North West. Applicants must be based in, or provide a service to, eligible communities, which are defined as those which were off electricity supply for 72 hours or more during Storm Arwen in November 2021.
::
Manchester aftermarket technology specialist SamsonVT has announced the opening of its European Centre of Technology in Poland.
The new office, based in Mindspace Koszyki, Warsaw, will support the continued development of SamsonVT's aftermarket sales platform Partful and 3D work instructions platform Workflo. After successfully hiring the core technology team in Warsaw earlier this year, SamsonVT is now planning to double its headcount. The office will be headed by lead developer, Oscar Skuteli, and overseen by new CTO, John Ward.
A 20-year veteran of the software engineering industry and a 3D graphics expert, John recently took charge of SamsonVT's product development. Having previously worked with many of the world's leading technology companies, he is now responsible for enhancing SamsonVT's aftermarket SaaS portfolio as the company expands into international markets.
John said: "The launch of our new Poland office is a significant milestone in our global growth. It is granting us access to a highly skilled talent pool and providing us with a presence in the EU. This is helping us to work closely with major European manufacturers as we continue to develop Partful and Workflo. As adoption of these revolutionary platforms grows, our long term plan is to expand this European Centre of Technology as SamsonVT becomes a leading global SaaS platform."
Sam Burgess, CEO of SamsonVT, said: "We've been planning this step into Europe for some time and it's great to finally have a solid presence on the ground. This base of operations may be new but it is already demonstrating its value and helping us hold more detailed conversations with several global manufacturers based in Germany and other European countries. It's an exciting time for us as we look improve the aftermarket experience and help global manufacturers enhance their customer service."
::
A trailblazing programme that has backed 2,500 North West manufacturers to adopt new digital technology and skills to create growth and jobs has secured £6.1m funding to continue for three more years.
Made Smarter has helped small and medium-sized companies start their digital journey by providing them with specialist advice and a digital roadmap to help them select the right approach, level of investment and tools for their business. More than 250 of them, supported by matched funding, have invested in new technology, ranging from software and sensors to robotics and extended reality, to become more efficient, build resilience, increase their productivity and grow sustainably.
As a result, these manufacturers are set to create 1,250 jobs, upskill almost 2,300 existing roles, deliver an additional £176m in gross value added to the region, and help the UK meet its net zero target by 2050.
Now with a further £6.1m funding from the Government, Made Smarter can accelerate its drive to support hundreds more SME manufacturers in Cheshire and Warrington, Cumbria, Greater Manchester, Lancashire, and Liverpool City Region, to embrace the industry 4.0 movement.
Alain Dilworth, programme manager for the Made Smarter Adoption Programme in the North West, said: "This new funding means we can renew our ambition to reach out to the region's SME manufacturers to connect them to the tools that will make an everyday difference to their businesses, build resilience and enable them to keep up with a fast-moving industry."
::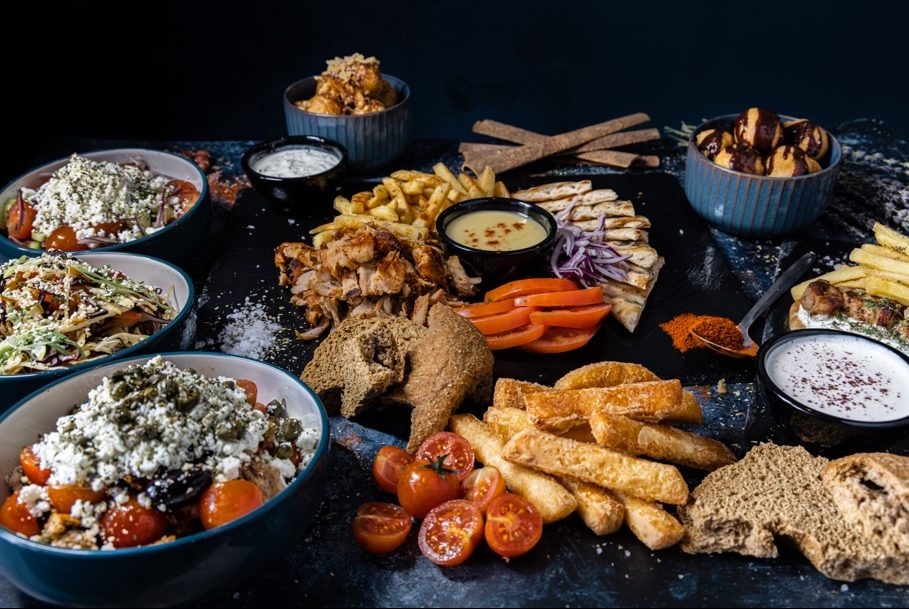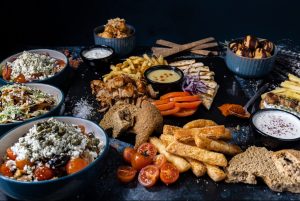 Laros, the popular Greek eatery that has locations including Bold Street in Liverpool and a dark kitchen in Manchester's Ardwick, is expanding to Mossley Hill in South Liverpool and opened on Storrsdale Road last Friday, September 23.
Claimed to be the first of its kind, Laros is a hybrid between a restaurant and takeaway, with beautiful interiors that are reminiscent of Greece for those who are dining in, as well as delicious dishes that can be enjoyed at home.
Owner, Nikolaos Fylladitakis, has worked in the hospitality industry for many years, owning his own restaurants in the city. He opened Laros's Bold Street site in May 2021, and within six months had expanded into Manchester.
Originally from Crete, the restaurateur is keen to showcase authentic Greek dishes and produce, with the majority of Laros's ingredients sourced and imported from Greece itself including its meat, dairy and drinks including Greek wines, beers and soft drinks. Other ingredients that cannot come from Greece, are locally sourced using trusted independents.
Nikolaos Fylladitakis said: "We're really excited to be opening in the heart of South Liverpool. We want to continue to share real, authentic Greek cuisine with our guests, made with only the highest quality ingredients and fresh each time."
::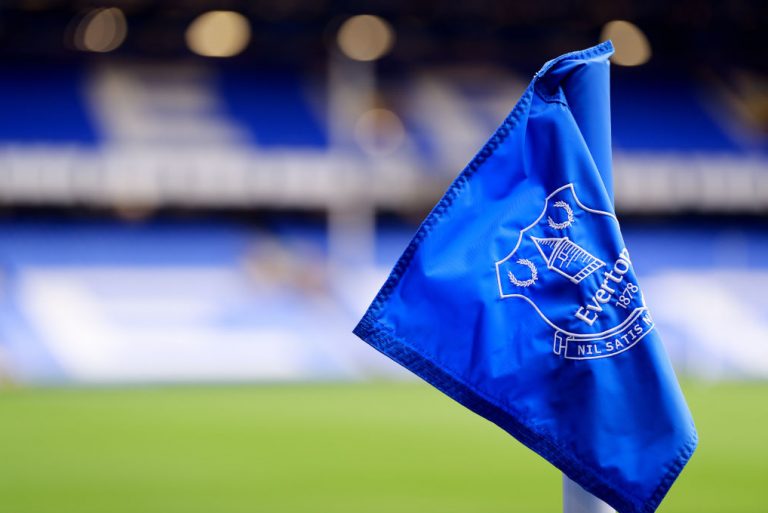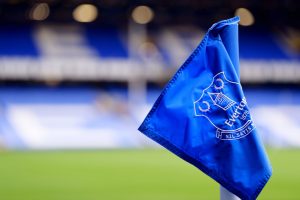 Everton FC has added aesthetics specialists Vera Clinic to its increasing portfolio of international partners. As part of the multi-year link-up, branding for Vera Clinic, who will become Everton's first official hair transplant partner, will be visible around Goodison Park on a matchday and across the club's digital channels and marketing materials.
Established in Turkey, Vera Clinic specialises in hair transplants and has been recognised by health industry experts for its patient-centric approach and after care support. Since opening in 2013, the clinic has cared for more than 23,000 patients, welcoming people from upwards of 80 countries through its doors.
Kazim Sipahi, board member at Vera Clinic, said: "We are proud to be the official hair transplant partner of a well established and strong team like Everton. The reason behind our success in the hair transplant sector in Turkey is that as Vera Clinic, we attach great importance to teamwork. Likewise, any success in football has to come from teamwork. We look forward to working alongside Everton to build a successful partnership."
Globally, it is estimated that the hair transplant industry will be worth more than £25bn by 2025. Vera Clinic also offers treatment in dental aesthetics and plastic surgery. Richard Kenyon, Everton's chief commercial and communications officer, said: "Vera Clinic operate in a sector which is also expanding quickly and we look forward to helping Vera Clinic increase brand awareness and supporting their business growth in the years ahead."
Everton has now agreed nine new or enhanced commercial partnership deals since the end of the 2021/22 season, having also secured BOXT, Christopher Ward, Fancurve and Marc Darcy this summer, as well as signing a club record main partner agreement with Stake.com.
::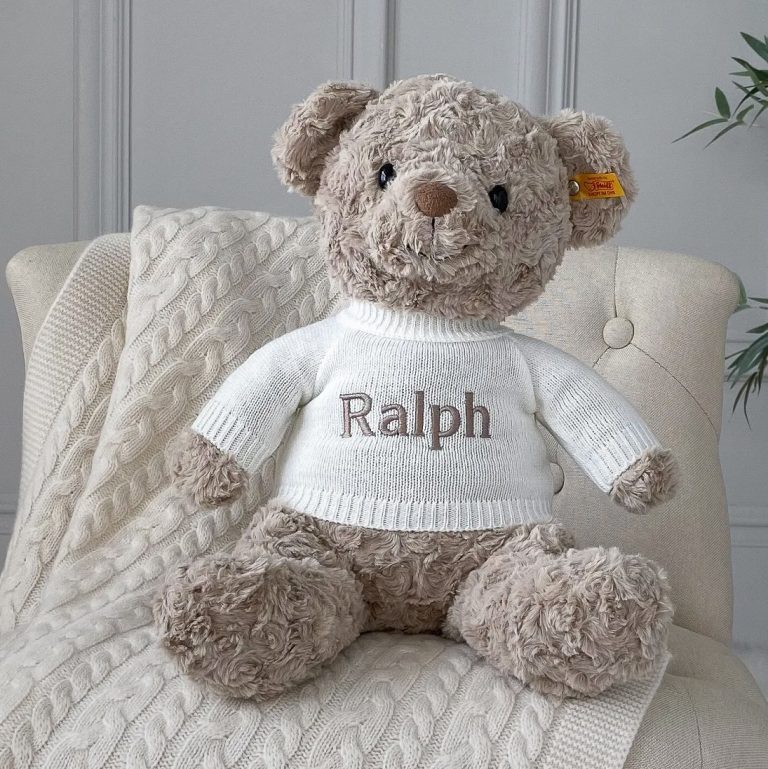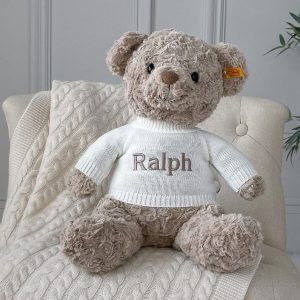 Chorley-based embroidery and personalised baby gift specialists, That's mine, will be adding iconic toy brand Steiff Teddy Bears and Bunnies to its range of soft toys.
The firm is currently the only company in the world to have been granted rights to sell the famous Steiff brand with personalised jumpers. Steiff has been a world famous Teddy Bear manufacturer for more than 100 years. Its soft toys have become synonymous with quality.
First released by Margarete Steiff's German toy company, Steiff, in 1902, some rarer models have been valued at more than $100,000 between collectors and enthusiasts.
"That's mine are so proud to have teamed up with the amazing and historical Steiff company," said co-founder Elaine Cribb. "We are honoured that our exclusive personalised jumpers can now be seen on a selection of Steiff iconic bears and bunnies."
The company is a family-run embroidery business specialising in personalised baby gifts. It was founded in 2000 and has grown from small beginnings into a business offering unique personalised items worldwide.
::
Liverpool City Region Metro Mayor Steve Rotheram is inviting people to come and see how the region's new hydrogen buses will look.
From Sunday, September 25, to Wednesday, September 28, a demonstrator vehicle will be on display at The Royal Albert Dock, giving the public the first chance to view the unique new Metro livery and learn more about the benefits that the zero emissions hydrogen buses will bring to the region. The reveal of the new vehicle design comes just a week after the introduction of the £2 adult single fare, which has makes it cheaper and easier for passengers to travel by bus across the region.
Steve Rotheram said: "Buses are the backbone of our region's public transport system, with more than 400,000 journeys taken by bus every day. With so many of our residents relying on their services to access work, education and other vital public services, I want to ensure we can provide them with better, faster, cleaner journeys to take them from A to B.
"Our new hydrogen fleet is more spacious, more accessible, and more befitting of a high quality service you'd expect of a modern city region like ours – and even better, they'll be owned by us. It's a big statement of intent for my ambitions for the future of public transport in our area to make travel cheaper and easier for residents, having recently taken a big step towards that goal with the launch of our £2 bus fare."
The new buses will serve the busy 10A route between St Helens, Knowsley and Liverpool city centre as part of the first Green Bus Route in the city region. Green Bus Routes will make bus journeys faster and more reliable for passengers by introducing priority lanes, traffic signal upgrades and remodelled junctions to prioritise buses over other road traffic. The combined authority has bought an initial fleet of 20 hydrogen vehicles, from British bus manufacturers Alexander Dennis, with production taking place at factories across the UK including in Lancashire and Falkirk in Scotland. The first vehicles could arrive in the city region as soon as the end of 2022.