Property group Langtree sees profits double as occupancy and rents both rise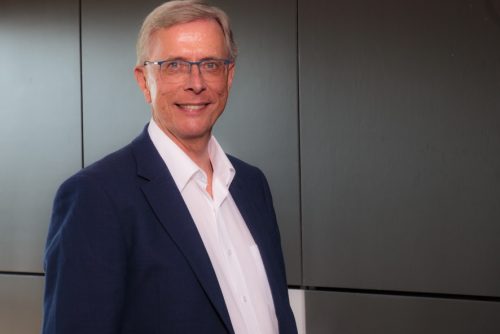 Warrington-based commercial property company Langtree has seen a 130% increase in annual pre-tax profits, following a rise in occupancy and rents.
In its results for the year 2021/22, chairman Tim Johnston revealed the increase in profits before tax to £5.3m, and a 45% increase in net asset value to £16.4m.
But he warns of the need to be "ever vigilant", given current economic headwinds.
The company, which specialises in joint ventures and partnerships with local authorities as well as providing asset management services to institutional landlords, has more than three million square feet of property under ownership or management, covering more than 600 tenants within the group portfolio.
The estate currently enjoys 92% occupancy, delivers an annual rent roll of £23m and is valued at £530m. The company's estate covers sites across the North West, Yorkshire, the Midlands, and the South West.
Current gross development value of the assets under its control exceeds £1bn for the first time.
Mr Johnston said: "This is a very strong set of results delivered by an exceptional team in every part of the business.
"Many of our office and laboratory tenants work in collaborative industries where their teams value immediate access to colleagues, so we found much less of the 'voluntary absenteeism' that affected other managed estates during and after the pandemic, and so we have not been materially affected by the anticipated impact on commercial real estate of increased home working.
"Our overall occupancy increased as a result of the strong letting performance of our three speculative office buildings, known as Violet, at Sci-Tech Daresbury, which are now 86% let and achieving record rents on the campus. It's given us the confidence to push ahead with a further 53,000 sq ft of new offices and laboratories."
His report goes on to highlight the continued growth in the company's partnership business with local authorities, noting Langtree's appointment during the year by Halton Borough Council to support the Astmoor Regeneration initiative.
This phase will see up to 180,000 sq ft of industrial space developed on 20 acres of land following the completion of the Mersey Gateway bridge.
The firm's joint venture with Warrington Council, called Wire Regeneration, also stepped up a gear with confirmation of the creation of a new digital hub at St James Business Centre, commencement of construction of the new bus depot in the town centre to free up further development land on Wilderspool Causeway, and finalisation of the funding for the Bevan Mews housing development.
In Oldham, its partnership at Hollinwood with the local authority aims to bring forward the next stage of the consented 100,000 sq ft of development, while at Parkside, in Newton-le-Willows, final preparations are under way to appoint a contractor to begin to deliver the one million sq ft first phase, with work on the Parkside Link Road, linking the site directly to junction 22 of the M6 motorway, now well under way. A significant bonus for the project is the site's recent confirmation as the largest of three tax and customs sites for the emerging Liverpool Freeport.
In addition, the next phase of the company's successful Bromsgrove Enterprise Park will see 62,000 sq ft of light industrial space delivered across 19 new units. The scheme is now on site.
Mr Johnston added: "Langtree is a solid commercial business which is an ideal platform allowing us to undertake and deliver complex regeneration projects that are both value creating and which support our local authority partners' social and economic ambitions. We have also strengthened our numbers again this year to ensure that we remain on the front foot and once again the team deserves great credit for their efforts."
Among the new recruits is the addition of a dedicated ESG manager to provide full time input to the firm's long standing focus on delivering social value through its environmentally sustainable developments.
Mr Johnston said: "This has been a shared agenda item between Langtree and its partners for many years and I'm pleased to see it bolstered further."