NW business briefs: Alliance Manchester Business School; Airbus; Aaron Rail; ADI; Cookson First Aid; Swansway Motor Group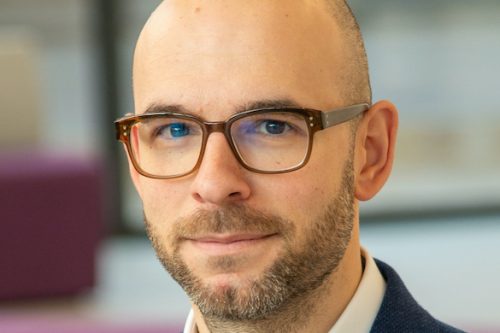 Alliance Manchester Business School (AMBS) is launching a new specialist centre to accelerate research into financial technology and develop real world solutions to new challenges in the sector.
The Centre for Financial Technology Studies (CFTS) will become a knowledge and research hub for digital advancements in finance, including open banking, cryptocurrency, blockchain and artificial intelligence in financial services. It will collaborate with industry partners to provide theoretical insight and practical solutions to help businesses respond to the latest challenges they face and accelerate the adoption and impact of technology.
As the sector continues to diversify, the CFTS plans to offer a broad range of specialist courses and research areas for students and academics, spanning topics such as FinTech Disruption, Decentralised Finance (including NFTs and Web3), and Open Finance: Economics & Strategy of open APIs.
The CFTS will also act as a knowledge sharing platform, bringing together Fintech firms and financial services institutions in Manchester and across the UK. It will host conferences, seminars and Hackathons, setting problem solving challenges for some of the industry's brightest minds, throughout the year. The centre builds on the extensive financial technology expertise within the current AMBS team, led by Prof Markos Zachariadis, chair of Financial Technology (Fintech) & Information Systems at AMBS, which has played a pioneering role in Fintech research over the past 15 years. It has developed strong industry links and is already a strategic partner to independent industry body Innovate Finance.
Prof Zachariadis said: "The rate at which digital innovation is shaping the financial services sector has accelerated dramatically, particularly since the COVID-19 pandemic. The Centre for Financial Technology (Fintech) Studies will ensure we can continue to lead on pioneering research that helps businesses to keep up with these ongoing developments.
"At AMBS we've always prided ourselves in being at the forefront of Fintech studies. The centre will bring our experts closer together and enable us to combine our knowledge to accelerate research into new areas. By working closely with industry partners, we will ensure our studies relate to present issues and will have maximum real world impact. The financial services industry needs new talent to drive the sector forward, and we hope we can play a key role in supporting future Fintech leaders."
::
Azul has signed a firm order for three A330-900 aircraft which will allow it to further expand its international network and complement its existing A330 operations, bringing the airline's total fleet of A330neo aircraft to eight.
John Rodgerson, chief executive of Azul, said: "We are focused on maintaining our widebody fleet stable while at the same time benefiting from the fuel efficiency savings from these aircraft – with this order we have done just that."
Christian Scherer, chief commercial officer and head of Airbus International, said: "We applaud Azul's decision that shows their forward looking strategy and proves the economics and performance of the A330neo are most compelling. The A330neo is the perfect tool to support Azul in expanding its fleet with the right-sized, modern widebody, leveraging the latest technology and efficiency and contributing to reducing CO2."
Azul Linhas Aereas launched operations in 2008 and has since grown to service more than 150 destinations within Brazil, and flies non-stop to the US, Europe and South America. Azul received the Americas' first A330neo in 2019 and operates 12 A330 family aircraft. In the coming weeks, Azul will start operating four A350-900 to further expand its route offering and benefit from the Airbus commonality concept.
In Latin America and the Caribbean, Airbus has sold more than 1,150 aircraft and has a backlog of in excess of 500, with arouknd 700 in operation throughout the region, representing almost 60% market share of the in-service fleet. Since 1994, Airbus, which makes wings for all its commercial aircraft at its Broughton assembly plant, near Chester, has secured approximately 70% of net orders in the region.
::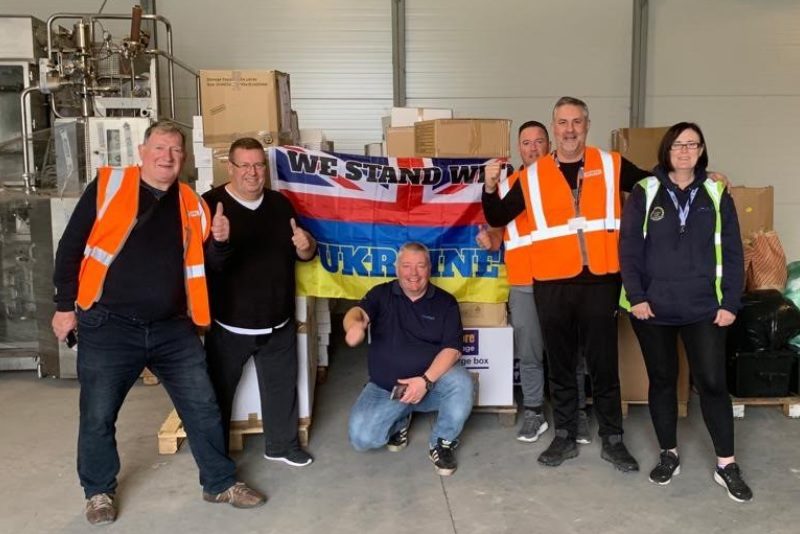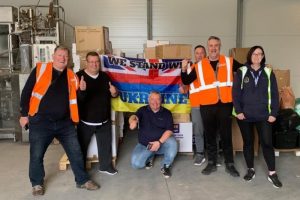 Aaron Rail and sister company Aaron Guard recently joined other members of the Transpennine Route Upgrade (TRU) West Alliance in a four-day charity mission, helping to collect and deliver several tonnes of donated supplies to the Poland/Ukraine border.
The mission – which involved alliance contractors Aaron Rail, Robinsons/FRG Group, and TXM and its partner company, E Tupling and Son – saw a convoy team of six drivers deliver supplies to the Polish city of Przemysl, just 10km from the border. From there, the essential items will be distributed to refugees and frontline personnel.
Two vans left the Stockport headquarters of civil engineering specialist Aaron Rail on November 6, for a 2,918-mile round trip, catching a ferry from Dover to Calais and continuing to Germany. They reached Przemysl on November 8, and were able to unload their cargo of bottled water, nappies, sleeping bags, energy bars, torches, first aid kits, blankets, footwear, waterproof coats, soap, toothpaste, and toothbrushes. Many of these items were donated by Aaron Group's suppliers.
Aaron Rail and Aaron Guard's involvement in the charity mission was coordinated by Aaron Rail managing director, Dave Barnett. While the TRU West Alliance had initially planned to collect and send supplies to Ukraine, Aaron Rail was able to provide two vans, ensuring that donations could be driven there directly. It also covered the cost of fuel, ferry crossings, and food for the convoy team.
Dave said: "We wanted to show our support for Ukraine, and I'm incredibly proud of our team, who worked hard to collect, organise and deliver these essential supplies. I also want to thank the suppliers who so generously donated items."
::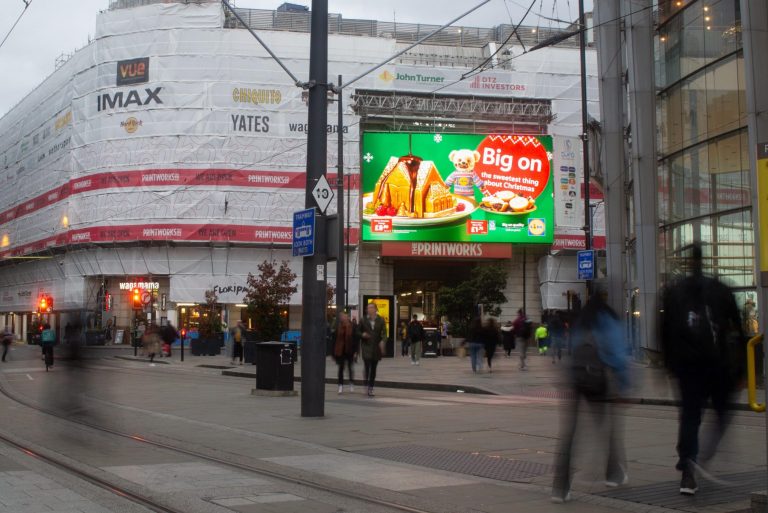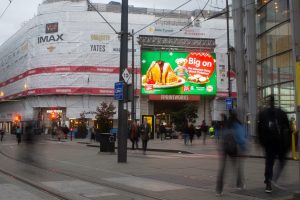 As part of the extensive upgrade of Manchester's Printworks entertainment complex, ADI has installed the first in a series of large-format LED screens and digital signage.
A new 112 sq m screen above Printworks' main entrance on Withy Grove replaces an existing digital display, and is part of Ocean Outdoors' DOOH network, providing a premium platform for brand advertisers in the heart of Manchester city centre.
Procured by Printworks' owners, DTZ Investors, the huge screen is larger and higher resolution than the previous installation. It features ADI's new 6mm MT Series product, ensuring this prominent DOOH platform offers exceptional image quality and clarity for full motion adverts within Ocean's network. With Printworks attracting around eight million visitors annually, and significant passing footfall, the screen is a premium site for brands targeting affluent consumers, tourists and city workers.
Drew Burrow, ADI Displays Division, head of sales (Bespoke & Creative), said: "ADI are delivering an extensive digital installation programme across the exterior and interior of Printworks, and we're pleased to unveil the first large format screen by our team. We've upgraded this iconic DOOH site, providing an enhanced platform for advertisers in this vibrant area of Manchester's retail district, situated above the entrance to one of the city's best loved entertainment venues."
The Printworks project includes: Installation of an LED ceiling screen of 965 sq m throughout the whole venue; 90 sq m interactive screen in the Pump Yard area; a 50 sq m screen on the outside of Printworks on Dantzic Street; installation of multiple ribbon screens totalling 277 sq m along the roofline on the exterior of Printworks.
::
Entrepreneur and founder of Myprotein, Oliver Cookson, has launched Cookson First Aid to bring free first aid training to the Greater Manchester region.
The innovative new programme is fully funded by the Oliver Cookson Foundation and teaches a range of first aid and life-saving skills in just 60 minutes. The not-for-profit organisation is being led by Emily Harrison, CEO, who is now forging partnerships with community groups across the region to access the free courses.
Each course is delivered by fully qualified and experienced first aid professionals and will be provided completely free of charge. In the 60-minute training sessions, attendees will be taught how to recognise the signs of cardiac arrest, how and when to perform CPR (cardiopulmonary resuscitation) and how to use a defibrillator. Courses will also be offered on how to perform first aid on babies and young children.
Cookson First Aid aims to bring its courses direct to communities – anyone can sign up whether voluntary or community groups, or the general public – to ensure there are no cost or access barriers for anyone to learn essential first aid skills. And they are also working with specialist organisations to develop accessible courses to offer free first aid that is for everyone in the community.
Oliver Cookson said: "First aid, CPR and knowing how to use a defibrillator are essential life skills, and training to teach them should be available for free to everyone. For me, that's a non-negotiable life skill. If you look at the stats, less than one in 10 people survive an out of hospital cardiac arrest. And this is all down to the low bystander CPR rates – basically people don't know how to react or what to do."
::
Crewe-based Swansway Motor Group has donated a total of £8,000 to foodbanks across the country.
Working closely with Urban Outreach Bolton, Carlisle Foodbank, Blacon Beacon (Chester), St Paul's Pantry (Crewe), Sandbach Foodbank, Reach Out to the Community (Oldham), Chelwood Foodbank Plus (Stockport), Stoke-on-Trent Foodbank and Wrexham Foodbank, Swansway has made donations of food and money to all organisations.
Its Stoke-on-Trent Foodbank said that before the COVID-19 pandemic it fed, on average, 1,000 people per month – by the start of 2022 this average number had risen to 1,500 per month through the voucher system.
A representative from Urban Outreach Bolton said: "We are so grateful to Swansway Motor Group for this generous donation which will help us buy much needed supplies for our food parcels. Over the pandemic, we saw a huge increase in demand which slowed down as restrictions eased. With the cost of living crisis hitting so many people across Bolton, we are already seeing an increase in demand for immediate food support."
Swansway Motor Group director, David Smyth, said: "As part of our ongoing charity efforts, it's crucial to us all at Swansway Motor Group that we do our best to support families in need. Our hope is that this donation can play a part in easing some of the uncertainty the coming months may bring to local families and provide a helping hand to the fantastic organisations who provide this service."