Manchester accommodation sites form specialist BID to bolster hospitality sector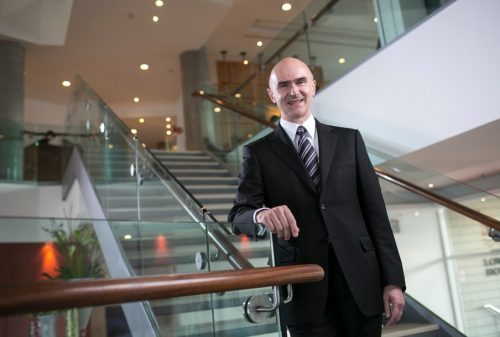 Accommodation sites across Manchester city centre and part of Salford have given their resounding support for a new Manchester Accommodation Business Improvement District (ABID).
The move follows a 4:1 vote held last month which marks a significant moment for the city's accommodation sector and will pave the way to create much needed additional funding that will be used to improve the visitor experience and support the growth of the visitor economy across the city over the next five years.
Led by the Manchester Hoteliers' Association in collaboration and partnership with Marketing Manchester, CityCo and both Manchester and Salford City Councils, the Manchester ABID is a direct response to significant challenges currently facing the accommodation sector in Manchester, including recovery from the pandemic and the impact that Brexit has had on the hospitality sector.
At its core, the Manchester ABID will deliver better visitor experiences and additional activity to drive more staying visitors. It will allow Manchester to better compete in a global market and grow overnight visits at a time when an unprecedented level of supply is set to join the Manchester and Salford accommodation market, with an additional 6,000 confirmed new bedrooms incoming across the city region by 2024.
It will be funded through accommodation establishments within the Manchester ABID area collecting £1 per room/unit per night, from all guests staying overnight. The area will be comprised of hotels and short stay serviced apartments in Manchester regional centre with a rateable value of £75,000 or more.
This amounts to 74 establishments in total, with more being added in the coming years as new places open.
The Manchester ABID funds will be used to amplify marketing campaigns that drive overnight stays, help secure large-scale events, conferences, and festivals in low-season months, improve guest welcome and street cleanliness, and provide opportunities to futureproof the city's growing accommodation sector and wider visitor economy.
Adrian Ellis, general manager of the Lowry Hotel, chair of the Manchester Hoteliers' Association, and interim spokesperson for the Manchester ABID, said: "The Manchester Hoteliers' Association has been in discussion for several years to develop options to create new, additional funding that will support continued high performance and future growth of the visitor economy for accommodation providers across the city.
"The result of these discussions is the Manchester Accommodation Business Improvement District proposal, and I am delighted that hoteliers have voted in favour of creating an innovative, business-led solution to some of the problems we have been facing as a sector."
He added: "A supplementary fee for guests, added to the final accommodation bill, is now an established norm within the travel sector across the world, and the Manchester ABID will now bring our accommodation sector in line with European and global counterparts and competitors."
Cllr Bev Craig, leader of Manchester City Council, said: "These are exciting times for Manchester city centre with an unprecedented number of new hotel rooms being added and major new visitor attractions such as Factory International and Co-op Live due to open in the months ahead.
"Seizing that opportunity means ensuring as many rooms as possible are full all year round. We believe that targeted investment through the Manchester ABID will help support the accommodation sector – which plays such a vital role in supporting jobs in our city and adding to its overall vibrancy – to thrive."
Kate Nicholls, chief executive of UKHospitality, said: "The UK's hospitality sector has barely had a chance to get up off its knees since reopening in May 2021. There are some deeply ingrained issues affecting the sector and it is vital that we do not take business recovery and growth for granted.
"It is refreshing, then, to see accommodation businesses in Manchester working together to lead an innovative solution. Manchester faces an unusual challenge with a dramatic addition of accommodation supply, which will need one million new overnight stays in the city in the next few years. The development of an Accommodation Business Improvement District is a far-sighted move, that will go a long way to future proof the accommodation sector within the city.
"It is a model that can work, and I hope that is the case, as it will not only positively impact the hotels and apartments affected; an increase in visitors will benefit bars, restaurants, retailers, transport, and many other businesses in the visitor economy and hospitality supply chain. Such a boost is sorely needed if we are to help drive economic recovery, not just in our sector but also to the wider economy."
Following confirmation of the vote in favour of the Manchester ABID, the next stage of the process is to form a Manchester ABID board so that delivery plans for year one can be progressed. The Manchester ABID will be governed by a board of up to nine directors who will give oversight, scrutiny, and direction to the workstreams, ensuring that the activities meet the expectations of accommodation operators.
The Manchester ABID will commence from April 1, 2023.
Last month Liverpool became the first UK city to launch an Accommodation BID.
The announcement followed a vote by the hotel and serviced accommodation sector that was 84% in favour of the scheme.