Nanoco IP lawsuit halted as it reaches 'no fault settlement' with tech giant Samsung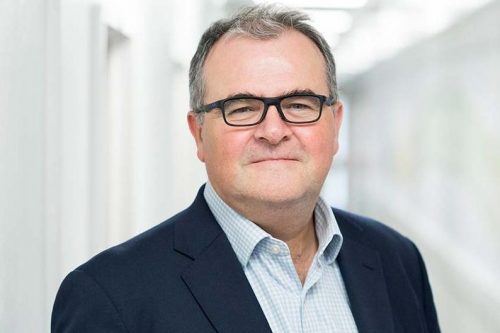 Nanoco has reached a settlement with South Korean electronics giant Samsung in its intellectual property lawsuit.
The Manchester-based developer of materials used in the manufacture of monitors and TV screens was due to begin litigation in American courts today (January 6), but announced the two parties have reached an agreement, and asked for a stay to the trial to allow the detailed terms of a binding agreement to be finalised.
Nanoco issued a statement on the London stock exchange, saying: "A term sheet for a no fault settlement of the current litigation has been agreed between Nanoco and Samsung.
"The parties now have 30 days to agree the detailed terms of a binding agreement.
"The parties have, therefore, jointly requested a stay to the trial that was scheduled to commence on Friday 6 January 2023 in order to allow the detailed terms of a binding agreement to be finalised."
The statement added: "The company expects to issue a further update on completion of the final binding agreement within the next 30 days."
On February 17, 2020, Nanoco, a spin-out from Manchester University, announced it had filed a patent infringement lawsuit against various Samsung entities in the United States District Court for the Eastern District of Texas.
The lawsuit claimed infringement of a number of Nanoco's US patents which relate to its unique synthesis and resin capabilities for quantum dots.
In July that year, the firm revealed it had signed a litigant funding agreement (LFA) which would cover the costs of its patent infringement lawsuit against Samsung.
Nanoco retained Mintz, Levin, Cohn, Ferris, Glovsky and Popeo, PC, an international IP law firm based in Boston, Massachusetts, to represent it in patent enforcement and litigation.
Ward, Smith & Hill, an IP law firm based in Longview, Texas, was retained to act as local counsel.
Under the LFA, the funder would meet the costs of the litigation against Samsung.
The LFA removed the funding burden for the suit from Nanoco and its shareholders.
In return, the funder could expect to receive a multiple of its invested capital in the event of a settlement or judgement in favour of Nanoco.
Patent infringement cases can take two years or more to get to trial and cost many millions of dollars to prosecute.
The Nanoco board said it was confident in the strength of Nanoco's IP portfolio and the suit against Samsung.
So much so, that in August last year, Nanoco filed a lawsuit against Samsung in Germany, and said it was considering further cases in other territories where Samsung has significant sales.
This resulted in further action against Samsung, announced in October, last year, this time in the Chinese markets.
Nanoco chief executive, Brian Tenner, said at the time: "Expanding our actions against Samsung reflects our confidence in the merits of our cases in the US and Germany."
Shares in Nanoco soared more than 50% in early trading, following news of the settlement.
In early trading they jumped from the previous evening's closing price of 42.60p per share, to 70.70p, before settling down to just under 60p per share.