City round-up: Grafenia; Rathbones Group; Team17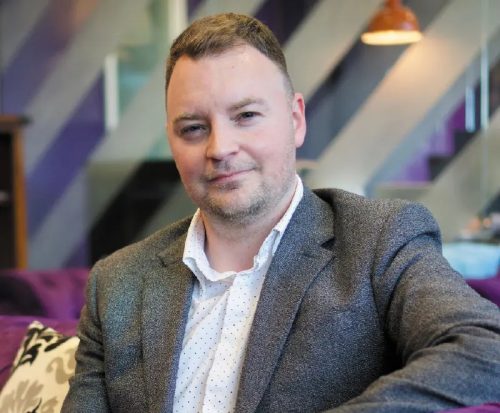 Manchester-based software services group, Grafenia, has made a £3.5m acquisition of Care Management Systems (CMS), a provider of care home management software and systems, based in Bristol.
The AIM-listed company said the deal is on a debt free/cash free basis and will be settled in cash. It is expected to be cash flow generative and earnings enhancing in the first year after acquisition.
The initial consideration comprises cash of £2.975m to be paid on completion, together with deferred consideration of £0.525m to be paid on the first anniversary of completion.
CMS's care home management software, CareDocs, was initially developed by brothers Jonathan and Kristopher Ann in 2004 as an in-house solution for use in a care home owned by family members.
Having realised the commercial potential for the CareDocs solution, CMS was founded in 2008 and now licenses its products and services to more than 800 care homes around the UK. Approximately 95% of CMS's revenues arise from annual recurring fees.
CMS has an established management team and currently employs 27 staff. Jonathan and Kristopher Ann resigned on completion of the transaction, with Jonathan remaining on a part-time consultancy basis for three months to oversee the handover and completion of certain projects.
The unaudited financial statements for CMS for the year ended February 28, 2022 reported revenue of £2.45m, EBIT of £0.12m and closing net assets of £1.3m.
Grafenia said CMS meets its acquisition criteria by being a software business and having a prominent position in its vertical market. Delivering solutions that generate revenues of a recurring nature.
Gavin Cockerill, acting CEO of Grafenia, said: "The acquisition of CMS is our third this financial year.
"It marks another step forwards in our transformation plan. Becoming a serial acquirer of Vertical Market Software businesses. We're thrilled to add CMS and welcome its team to Grafenia's growing portfolio."
Jonathan Ann said: "When Kristopher and I set about developing the CareDocs solution we didn't envisage growing a company that would establish itself as a leading supplier to care homes in the UK. We're delighted to hand over the reins to the CMS management team and look forward to seeing the business develop under Grafenia's ownership."
Last month Grafenia announced a £3.2m bond issue to accelerate its acquisitions of software businesses. The group is transitioning from a print services to a software group.
The corporate team at Irwin Mitchell advised Care Management Systems on its £3.5m sale to Grafenia. Corporate partner Adam Kaucher and Gregory Mazgajczyk were the advisers. Gateley acted for the buyer.
::
Rathbones Group, the wealth management business with a key operation in Liverpool's Port of Liverpool Building, said it delivered a further quarter of sustained net inflows, with discretionary and managed net inflows totalling £347m in the fourth quarter of 2022 – an annualised growth rate of 3.1% – at the end of a challenging year for investors.
Discretionary and managed net inflows were resilient in the year at £1.3bn (2021: £1.8bn), representing a growth rate of 2.6% (2021: 4.1%).
Discretionary service net inflows totalled £0.9bn (2021: £1.3bn).
Net inflows into the multi-asset fund range were strong, totalling £0.4bn and equating to net growth for the year of 20% (2021: £0.5bn).
Total funds under management and administration (FUMA) were £60.2bn at 31 December 2022 (31 December 2021: £68.2bn), reflecting continuing net inflows offset by a negative market movement over the year.
£45.1bn in the Investment Management business was down 10.2% from £50.3bn at 31 December 2021, in line with the MSCI PIMFA Private Investor Balanced Index which also decreased 10.2% over the year.
£11.0bn in Rathbone Funds, was down from £13bn at 31 December 2021, with continued market volatility impacting market performance and investor behaviour across the industry. Despite significant outflows across the wider asset management sector, net outflows in the single strategy fund range remained low at £0.4bn in the year, representing 4.5% of opening FUMA (2021: net inflows of £1.2bn).
£4.1bn in Saunderson House, was down from £4.9bn at 31 December 2021, with net outflows of £0.2bn (2021: nil) in line with expectations. The integration of Saunderson House is progressing in line with plan, with new propositions launched during the year beginning to be taken up by clients in the fourth quarter.
There has been successful delivery of the first phases of the group's digital transformation programme, supporting greater efficiency and improving client and investment manager experiences.
Looking ahead, Rathbones said, while economic uncertainties are expected to prevail into 2023, it will remain focused on client engagement and delivery on its strategic priorities, adding: "Benefits from ongoing investment in our digital capability and wider financial planning propositions will further enable organic growth. Our strong balance sheet and clear direction means we remain well placed to consider inorganic growth opportunities."
Rae Maile, an analyst with investment bank Panmure Gordon, said: "The company has reported year-end FUM of £60.2bn, ahead of our estimate (£58.9bn) and consensus (£59.2bn) after a particularly strong performance from markets in the final months of the year.
"Our estimates are modestly higher because of that. The issue for us remains the same: In a sector which offers secular growth, does Rathbones offer a more compelling investment opportunity than any of AJ Bell, St James's Place or Brooks Macdonald? We think not. HOLD."
::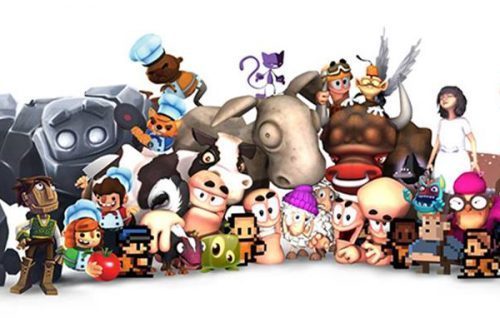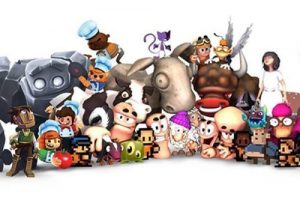 Video games developer, Team17, predicts its result, revenue and adjusted EBITDA for FY 2022 will be significantly ahead of market expectations and show strong growth compared with FY 2021.
The business, which has bases in Wakefield, Nottingham and Manchester, has published a trading update for the 12 months ended 31 December 2022, in which it notes it traded strongly in H2 2022, with multiple new first and third-party games released.
Team17 says it remains mindful of the cost of living crisis and changing global economic trends, but is entering FY 2023 with confidence, with a broad portfolio and future pipeline of new games/apps and updates for delivery in the coming year.
Debbie Bestwick, CEO, said: "2022 was a well-executed year delivering on our highly ambitious plans for the Group.
"There will always be more work to do as a growth business, but last year's performance is a testament to the significant investment that has been made over the last two years in people, diversifying portfolios and successful M&A, all of which put the Group in a very robust position for the future.
"We look forward to 2023 with an exciting pipeline of releases and updates as well as ongoing ROI from the investments we have made in people and products."
The business expects to report its full year results for FY 2022 during March 2023.