Container specialist posts record year following diversification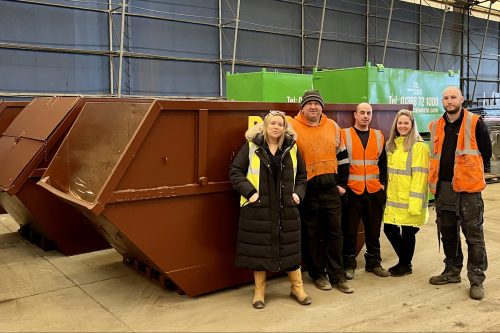 Winsford-based container repair and refurbishment specialist, UK Container Maintenance (UKCM), achieved record turnover in a year of business expansion.
The firm achieved sales of £7.8m and has consolidated its offering to support businesses secure significant cost-savings with the maintenance of their waste and recycling containers, while also extending the longevity of the assets.
The firm has launched a series of new products and services to diversify its provision, including maintenance and repairs for street furniture, litter bins, metal stillages, transit cages and bespoke metal pallets, carried out at the customer's site or at UKCM's state-of-the-art refurbishment facility.
UKCM has also continued to bolster its workforce throughout the year. Most recently, the company appointed Jamie-Lee Ross to the position of purchasing and production planner and strengthened its sales and business development team.
Further developments throughout the year included upweighted operational capability. UKCM expanded its fleet of rapid response vehicles and mobile engineers to meet increased demand for visits to clients for container repair and refurbishment, to undertake any statutory testing and for the installation of UKCM Connect container tracking devices.
Finance and operations director, Liz Wolstenholme, said: "We take great pride in our achievements and are delighted to be celebrating a hugely successful year, including a record financial year end – a testament to how we have re-shaped our offering to meet the current economic climate and of course, our exceptionally hard working and industrious team.
"At UKCM we don't just rest on our laurels. As we continue to invest heavily in research and development, we can ensure that we are diversifying with the times to drive forwards and confidently service both private operators and public bodies, delivering highly cost-effective benefits."
Established in 1998, UKCM works across the country offering waste companies and local authorities' mobile repairs, as well as factory-based services at its head office.
The process brings old, and often unwanted, waste containers back to life instead of them going to scrap.