JD Sports sells Rascal Clothing to original co-founder

Billy Wingrove, co-founder of Manchester based clothing brand Rascal Clothing, has bought the company back from Bury-based sports retail giant, JD Sports, for an undisclosed sum.
Rascal was among 15 non-core businesses JD Sports identified in December last year for disposal to Frasers Group.
But early last month JD Sports revealed that Rascal Clothing had been withdrawn from the disposal process after one of the founders had exercised a pre-emption right agreed as part of its acquisition on February 5, 2019. It said it expected to complete the divestment of the business, which trades as Topgrade Sportswear, in due course.
Today (March 9) it was announced the sale has been completed, making Wingrove, a global digital creator and known as one of The Football Freestylers, the sole owner of the business.
Rascal Clothing is a kids'-focused brand that prioritises movement, style and comfort. The youth and adults sports e-tailer experienced rapid growth since it was founded in 2014 thanks to its innovative designs and Billy's years of experience in the fashion and social media space.
He is one of the pioneers of product and brand building to come out of the Youtube community, building Rascal Clothing on the back of the success of the F2Freestylers Youtube platform – the world's largest football social channel with more than 20 million social followers between Youtube and Instagram.
Billy recognised the power of Youtube and that its core strength was user-generated content.
Having created a career in football freestyle, performing in front crowds of up to 300,000 people and doing shows in front of the likes of football superstars Messi, Ronaldo and Pep Guardiola, Billy went onto co-found his youtube channel which celebrated everything he loved about football.
F2Freestylers gives tutorials, entertainment and a wide range of skills and challenges throughout the channel which has amassed a huge 14 million Youtube subscribers, 11 million Instagram followers and gained huge popularity with fans including sporting legends, Lionel Messi, Luis Suares, Neymar and NFL's Odell Beckham JR being featured.
Alongside the channel, the co-founders have also performed at stadia across England, including Manchester United's Old Trafford. Further to this, in 2019, the young entrepreneur went on to launch his own family channel 'The Wingrove Family' which has gained more than 800 million views to date, making it one of the UK's fastest-growing YouTube family channels.
Billy created Rascal Clothing in 2014 as part of his growing lifestyle empire.
With no experience of the clothing industry, his passion to create unique designs prevailed with the company launch. Unlike other start-up influencer brands, it was always his plan to create more than just merchandise – he wanted to create bespoke fit clothing that bridged the gap between lifestyle and streetwear for children, teens and adults.
He said attention to detail is at the core of the brand and he would take hand-tailored tracksuits to various factories to ensure the size and shape were completely exact – it was imperative for the vision to come to life and for each piece to be cuffed tightly around the calves, ankles and wrist area to give a comfortable, but clean and sharp look.
After a number of meetings with factories, the first order was placed for £32,000 with an eight-week production and two-week delivery window. Within 24 hours of launch, the website crashed and the entire product had sold out.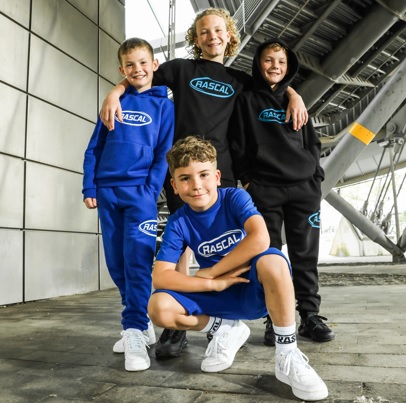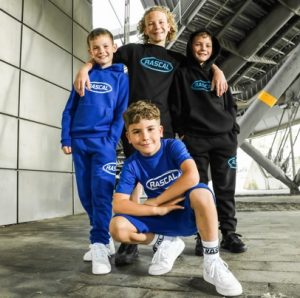 A bigger order of £72,000 was placed and sold out again within a few days. It was from this experience that Billy knew the product was special and the community that had been built believed in his brand and its ethos.
The brand went from strength to strength before JD identified Rascal Clothing as a brand it would like to invest into.
Now, it is set to make new waves in the fashion industry after being bought back by Billy, who plans to rebuild the brand in line with his family channel and focus on new, style-led ranges and products to drop every season.
He said: "I've had an incredible journey partnering up with JD Sports, but now is the most exciting time of all as I am so proud to be able to say that I am the sole owner of Rascal Clothing.
"We've witnessed high growth in the last few years and our goal is to bring to the market, a new fresh innovative catalogue that will spread across many different genres of clothing whilst staying stylish, high quality and accessible."
He added: "Our main market is a junior market, however, our clothing isn't just limited to juniors, with unique ranges for adults and both sexes which we're keen to expand. I'm really excited about our new direction for 2023 and I'm so grateful to all of our customers who have continued to support us and follow our journey."