Property round-up: Placefirst; BES; Eric Wright Construction; Tiptoes Child Therapy Services; Bridge View; Merseyway
Build-to-rent provider, Placefirst, has had plans for the sixth and final phase of its Welsh Streets neighbourhood in Liverpool approved at planning committee.
The development will deliver a terrace of 13 new homes, including a mix of three-bedroom family homes and apartments. Three of the properties will be designed to be fully wheelchair accessible and the scheme will also include a new community hub where Placefirst's dedicated resident services manager will be based.
Designed by MBED Architects, Phase 6 will create a traditional terrace that has been carefully considered to be in keeping with the existing street scene and character of the surrounding area, adding to the high quality, energy efficient homes Placefirst has created to date. Other members of the team include Curtins (engineers) and WSP (on planning).
Placefirst worked closely with Liverpool City Council on the plans to bring the land, situated between High Park Street, Wynnstay Street and Kelvin Grove, forward. The new accessible community hub will allow Placefirst to continue its focus on community engagement initiatives, with a strong on site presence.
With Phase 6, the Welsh Streets neighbourhood will total just under 300 single-family BTR homes, a mix of refurbished and new build. Placefirst has invested more than £40m into the project to date, with residents contributing an annual £1.7m spend to the local economy.
Construction on the final phase will commence later this year.
James Litherland, head of planning at Placefirst, said: "This represents a key milestone as it is the final phase of development at this neighbourhood, where we have worked with partners to transform the area into a popular and vibrant community.
"The Welsh Streets showcases what long term partnerships and build-to-rent investment can deliver in terms of regeneration and placemaking, and we look forward to starting construction work later this year."
::
Rochdale-based design and build specialist, BES, has recently completed a £4m refurbishment for global drug delivery devices manufacturer, Recipharm, under the Bespak by Recipharm brand.
BES, specialists in cleanroom environments, has remodelled and refurbished a large section of Recipharm's existing production area to accommodate the latest injection moulding and assembly capabilities.
Recipharm's FM technical projects manager, Alfred Cook, who led the project, said: "This is one of the first of our facilities to include sustainable production process solutions. This will benefit the rest of the business, as we will be looking at rolling out similar approaches across our other facilities as we make further strides towards greater carbon reduction. Overall, this has been a very good project completed within an aggressive timetable."
As part of meeting Recipharm's carbon reduction targets, building services improvements included the ability to utilise waste heat from the process systems for use in the HVAC plant. New chillers and air source heat pumps were installed featuring new standby capabilities as well as an innovative recovery chilling process.
BES was principal designer and contractor and Colin Clayton, BES's senior project manager, said: "It has been satisfying to be able to develop the facility to the next level to meet the needs of smarter manufacturing capabilities. Undoubtedly, it's often challenging handing over by section, with ongoing construction demands – nevertheless, it's been facilitated by close collaboration with Recipharm and has delivered a great result all round."
::
Eric Wright Construction, working in partnership with Eric Wright Partnerships and Lancashire County Council, has officially completed a new highly sustainable care facility at Bowgreave Rise in Garstang, in Wyre.
Designed by PRP architects, the three-storey care home comprises 45-bed bedrooms contained in five living areas for people with dementia or physical frailties for elderly residents providing the facilities needed. This new building replaces the current Bowgreave Rise Home for the elderly, which will now be demolished and replaced by a new extra care building.
The new, modern buildings incorporate a range of sustainable measures, such as high-tech insulation, on-site renewable energy and super-efficient heating to reduce carbon emissions. Externally new tree planting has been carried out and, to bring the outside in, the new care home has been designed with features such as balconies, accessible garden walks and level access lawn areas to enable all year use for residents.
Darren Clayton, project coordinator for Preston-based Eric Wright Partnerships, said: "Creating an inviting place which supports older people and people with disabilities as they change over time has been central to the delivery of this project and we have worked collaboratively with the council and the people who work and live here to make sure we achieved this common goal."
It is hoped the care home, which has a CQC rating of 'Good,' will be a blueprint for similar ones across Lancashire.
County Cllr Graham Gooch, cabinet member for adult social care, said: "This brand new, much improved care home at Bowgreave Rise will be essential as we are now taking care of a higher number of people living with dementia who need residential care."
::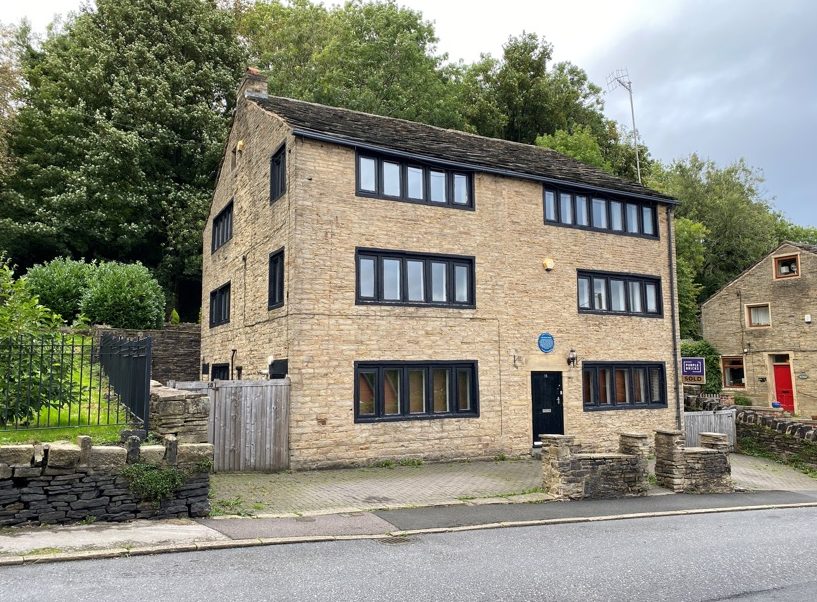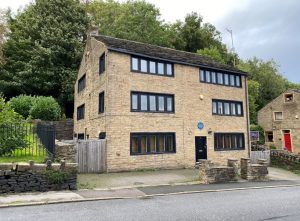 A specialist service that helps children and families rebuild their lives after experiencing abuse, trauma or neglect has acquired and renovated a new base thanks to six-figure funding from Unity Trust Bank.
Tim Woodhouse, a former social worker, established Tiptoes Child Therapy Services in 2010 and used the £309,000 loan from Unity to help buy The Old School House in Ashton-under-Lyne, where his 10-strong team of therapists support around 100 clients each week.
The building, a former weavers' cottage built in the 1700s, now provides homely, warm and welcoming rooms, and is a far cry from the 'office units' the company has rented previously.
Tim, a director of Tiptoes alongside his wife and co-director Kim, said: "This is a beautiful building which has the opposite feel to your usual therapy rooms. The first client who visited said 'it's like walking into a big hug' and that sums it up perfectly.
"We wanted somewhere where we could not only provide the best service for our clients, but also support our therapists who need space to relax and support each other in between sessions, because this work can be inherently stressful."
He added: "It feels good to be supported by a bank that is socially aware and ethical. We're a good match because it's all about putting something back into society – this building is our legacy so the company can keep operating long after we have gone."
Tiptoes provides a wide range of therapy services and works closely with schools, local authorities, regional adoption agencies, police, charities, private providers and NHS mental health services. It also provides additional training, clinical supervision and emotional wellbeing support to its staff and offers two placements a year for college students.
Paul Nugent, relationship manager at Unity Trust Bank, said: "We lend to organisations that make a positive difference to people's lives and Tiptoes epitomises everything we stand for."
::
Affordable housing providers Magenta Living and Onward welcomed Liverpool City Region Mayor, Steve Rotheram, to Bridge View, Runcorn for a tour of the development as it nears completion.
Bridge View has been developed in partnership with both housing providers and offers a total of 119 homes for both affordable rent and shared ownership, including two-, three- and four-bed homes. Magenta Living is offering 71 homes, with 26 homes having already been handed over to new customers, with the further 45 homes due to be completed by July 2023.
Onward is offering 48 homes, with 20 homes already handed over with another 28 homes also due to be completed by July 2023. Positively, upon release, all shared ownership homes have been reserved almost immediately and the affordable rent homes have seen plenty of demand through the local council's Property Pool Plus service. The development is being overseen by Anwyl Construction.
As well as Homes England funding, Bridge View received £1.8m from Mayor Rotheram's £60m Brownfield Land Fund to support its delivery, making it one of 17 projects across the region to benefit from this funding, with more than 20 schemes in the pipeline. The fund targets previously developed land suitable for building much needed new homes and has been used for site remediation and other measures required to make sites ready for development.
Steve Rotheram said: "Being a member of the Liverpool City Region means that Halton can benefit from region-wide investments that might previously have been out of reach, like my Brownfield Land Fund. New homes are an investment in all our futures and give families the opportunity to realise their home ownership ambitions. We are already making great progress to reinvigorate parts of our communities with new quality, affordable housing and Bridge View will be another big step towards achieving that ambition."
Ian Thomson, Magenta Living's executive director of assets and development, said: "Bridge View is a great example of partnership working with Onward. This development is key to investing in a popular area and providing much needed new homes."
Sandy Livingstone, executive director for property at Onward, said: "Collaborating with Magenta on this project has demonstrated the enormous value of working in partnership to make a positive difference in our communities. It has been really encouraging to see the success of the scheme to date, which reflects the demand for homes in this location."
Overlooking the Mersey Gateway, Bridge View is in a highly sought-after area of Runcorn, with a wide range of local amenities close by and is ideally located for commuters with excellent links to the M56 and the M62.
::
A new independent ethical store and wellness hub has opened its doors this week at Merseyway Shopping Centre in Stockport, after participating in the centre's popular pop-up shop scheme.
Located in the undercover mall, Harmonize Your Soul will provide a space for the community to create, learn, share, connect and heal. Filled with a variety of products from crystals and jewellery to skincare and ethical organic clothing, the new store owner says it will bring a unique offering to the town centre.
Harmonize Your Soul also features a workshop area, where people of all ages can learn new skills on manifesting, crystals, DIY crafts and wellbeing, while visitors can also experience a Healing Hub on the second floor, where herbalist appointments are available along with a sound bath, reiki and tarot reading sessions and many other treatments.
Harmonize Your Soul was created in 2015 by owner, Monet Samuels. Progressing from a hobby and passion for crystals and jewellery making, Monet developed her brand and featured in a variety of makers markets, festivals, and spiritual events, before hosting her very first pop-up shop at Merseyway's store, The Pop-Up Stockport.
Monet Samuels said: "When I took part in the pop-up shop scheme, I wasn't sure how Stockport would react to our offering, however once we set up, the love and interest we received was so overwhelming. We had so many messages from clients on social media sharing how much they had gained from the little time we spent in the store, so from this we knew we had to take a permanent space in the centre."
Centre manager, Victoria Nichol, said: "The aim of The Pop-Up Stockport is to provide small businesses with a space to test the high street whilst building awareness of their brand to local customers. We're thrilled that featuring Harmonize Your Soul has been so successful that it has encouraged Monet to take an independent letting at Merseyway.