NW business briefs: Boodles; Recycle for Greater Manchester; Housr Living; TfGM; Fanatics; Vernon Building Society

Liverpool-based national luxury diamond jeweller, Boodles, opened the doors of its Manchester store for an exclusive party, inviting local and national tastemakers and including an exclusive set and Q&A with renowned Mancunian radio presenter, podcaster and author, Nick Grimshaw, following the recent launch of his acclaimed collection of stories, 'Soft Lad'.
Established in 1798 in Liverpool, Boodles remains a privately-owned family business with just four shareholders.
Brothers Nicholas and Michael Wainwright lead the company, assisted by the next generation, Nicholas's son Jody is director of precious gemstones, Jody's cousin, James Amos, is director of marketing and sustainability. Michael's daughter, Honour is the marketing manager and Geordie is working in the Bond Street store, gaining an understanding of Boodles shop life.
The event confirmed Boodles as a founding suite holder at Co-op Live, the UK's largest live entertainment arena. With a capacity of up to 23,500 fans, Co-op Live will become the UK's largest and most sustainable live entertainment arena. A joint venture between Oak View Group and City Football Group, the venue aims to host more than 120 live events in its opening year.
Boodles has teamed up with Co-op Live to celebrate their ongoing relationship, offering the space to entertain key clients at some of the UK's most exciting live events.
Situated in a Grade II-listed building on King Street, one of Manchester's busiest shopping streets, the new Boodles showroom features a private VIP viewing area, a dedicated engagement ring space and an in-store Patek Philippe boutique.
::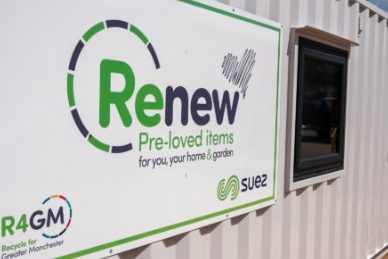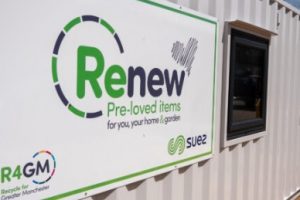 The Recycle for Greater Manchester Community Fund will be open for applications for a third year. Community groups can apply online on the Greater Manchester Environment Fund website from noon on Monday, April 3, to noon on Friday, May 26.
The Community Fund has £220,000 available for projects which help to prevent, reuse, or recycle household waste, promote sustainable use of household waste and generate wider social benefits for the communities of Greater Manchester. Two different award categories for the Community Fund are available: £180,000 will be divided between projects that benefit individual council areas, to a maximum of £10,000 per project; £40,000 of funding will be open to projects that span two or more council areas, or Greater Manchester as a whole, with a maximum of £20,000 per project.
Applications are welcomed from community, voluntary and faith groups, schools, colleges, universities, charities, and other not-for-profit organisations from across Greater Manchester (excluding Wigan as they operate a separate waste disposal arrangements).
Over the past two years the Recycle for Greater Manchester Community Fund has awarded £440,000 and supported a total of 47 projects. Successful projects have included composting workshops, social supermarkets, podcasts, bike repair and much more.
The Community Fund is a joint initiative between Recycle for Greater Manchester and SUEZ Recycling and Recovery UK. The fund is part of more than 50 social value commitments SUEZ Recycling and Recovery UK has made to support Greater Manchester's move towards a more circular economy, where nearly all materials are captured and given a second life.
::
Manchester-based property technology start-up, Housr Living has secured £620,000 in funding to bolster team expansion, functionality, and growth across the UK.
Founded by friends Harry Panter and Ben Clayton who met at university in 2021, the Housr app uses AI to eliminate the administrative hurdles that typically accompany the process of securing a rental property. It operates similarly to a dating app – students can swipe through properties and secure viewings, while landlords and letting agents can use it as a management portal.
The six figure seed funding will allow Housr to bring development in-house ahead of the launch of the updated version of the app. It will also help the start-up scale across the UK and its universities as a student service, and extend its reach to young professionals that have graduated. The proptech business also has plans to expand to the US student market in the near future, and develop 'Housr community' and ethos – built by students, for students.
Funding has come from a variety of sources including Bachmanity Capital, and various angels including David Evans, Ian Tyler, Steve Thornhill, Barry Brown, and others. This financial injection follows a period of growth for the business while on the Manchester-based Exchange programme. Exchange supports early-stage tech businesses by providing them with a base at Department Bonded Warehouse, Enterprise City at St John's, as well as access to its growing list of industry partners, mentors, and advisors.
Becoming revenue-generating shortly after launch, Housr has now amassed more than 3,000 student downloads with a growth rate of around 1,000 new users, month on month. It has successfully partnered with 75% of all major university societies and has 3,600 properties on the platform, with a strong waiting list. CEO, Harry Panter, said: "I wish I had Housr when I was a student. You can order an Uber within three clicks. Why can't you find a home the same way? Having met at university two years ago, Ben and I have been on a mission to revolutionise the way that the student property market works."
::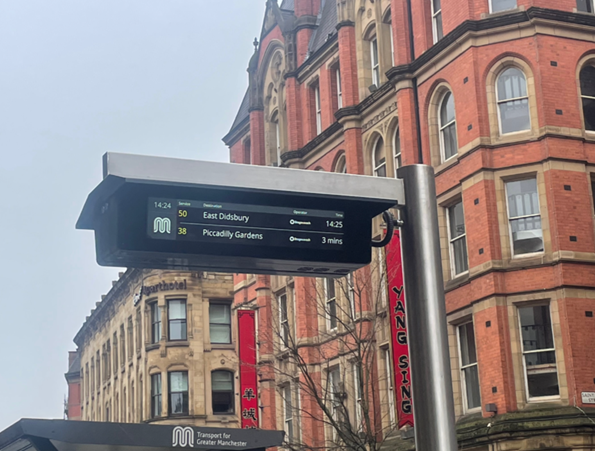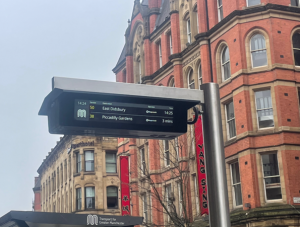 Transport for Greater Manchester (TfGM) is exploring new ways to provide bus passengers with real-time travel information – including NHS patients, staff and visitors – as momentum towards delivering the integrated Bee Network continues to build.
New digital passenger information displays are currently being tested in Manchester city centre as part of a pilot, with two further sites due to be added as part of a six month evaluation. The long term plan is for electronic departure boards to be installed at key locations across the Greater Manchester bus network to assist customers in making their journeys.
TfGM is working alongside three suppliers of digital technology to test hardware and software. Customers and accessibility groups will be engaged at the test sites so that passengers can have their say on what they feel is the best solution, and to allow for a better understanding of their requirements. Through Greater Manchester's £1.2bn City Region Sustainable Transport Settlement (CRSTS) in partnership with the Government, funding has been allocated to deliver live information displays at key locations across the bus network.
Vernon Everitt, Transport Commissioner for Greater Manchester, said: "Our plan for the integrated Bee Network includes world class safety and customer experience standards across all forms of public transport and active travel. Real time travel information, audio visual announcements and a new Bee Network app will play a key part delivering a joined up system, and I am delighted that TfGM is working with market leaders to find the right solutions for the people and businesses of Greater Manchester."
TfGM has also been working with NHS partners to encourage public transport use amongst staff, patients and visitors at hospitals and GP surgeries throughout the region. In 2022 a number of online and in-person public engagement events took place which allowed TfGM to gain more insight into what customers would find most helpful for journeys to healthcare using public transport and, more generally, into what could be done to increase greater use of more sustainable transport.
::
Manchester-based Fanatics and Kick It Out have teamed up with Everton, Aston Villa, Wolverhampton Wanderers and Derby County Football Clubs to launch its first ever club-branded merchandise and support the charity's goal of tackling discrimination and promoting equality and inclusion in all sports.
Through the partnership, Fanatics has designed, manufactured and will sell a range of high quality club-branded fanwear, emblazoned with club, Kick It Out and Fanatics branding, designed to empower fans to show their shared support for Kick It Out and its mission.
The range, which includes both men's and women's T-shirts and hoodies in a variety of sizes, colours and styles, is now available for fans to purchase through the Everton, Aston Villa, Wolverhampton Wanderers and Derby County official retail outlets, as well as their official online stores. This collaboration is the latest step in Fanatics' ongoing work with Kick It Out as the organisation's official merchandise partner, which began last August with the launch of a branded range of Kick It Out merchandise. Fanatics partners with more than 900 of the biggest clubs, leagues and organisations in sport.
Hollie Varney, chief operating officer at Kick It Out, said: "We're thrilled to be able to offer football fans a means to showcase their pride in their team while doing their part to call out and end discrimination in sport."
Michael Taylor, head of marketing for Fanatics' international branded division, said: "Equality, diversity and inclusion is a key tenet of our culture at Fanatics and lies at the heart of both our values and everything we do. Subsequently, we are thrilled to have been able to bring our global reach and expertise to bear in developing this exciting new range of merchandise for Kick It Out, and football fans across the globe."
::
Stockport's mutual, Vernon Building Society, has reopened its Reddish branch with a community event attended by members, local charities and mascot, Vernon Bear.
Local contractors, Monks Morton Design Interiors and Flexible Office, have completed a six-week, £150,000 refurbishment of the branch to create a better experience for members and colleagues. The investment cements the society's commitment to providing face-to-face financial support in the local area.
Steve Fletcher, chief executive at Vernon, said: "The reopened branch of Vernon in Reddish looks fantastic and will serve local residents for many years to come. We've been in this building since 1981 and are committed to staying.
"Our members tell us they're fed up with call centres that leave you on hold. They value Vernon's personal approach and face-to-face service and advice on mortgages and savings."
The Reddish refurbishment is the first in Vernon's branch improvement project throughout the borough during 2023.