Northern Gritstone expands total raise with new investment worth £30m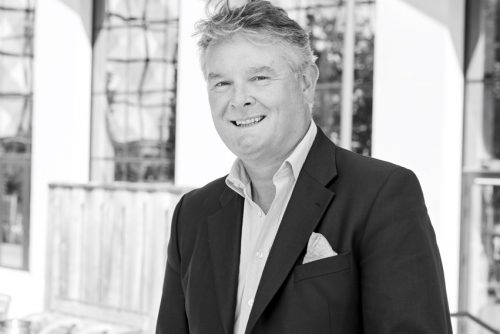 Northern Gritstone has taken its raise to £245m in ordinary share capital following a £30m investment by British Patient Capital, a commercial subsidiary of the British Business Bank and the largest domestic investor into UK venture capital and venture growth capital.
Northern Gritstone is funded by the universities of Manchester, Leeds and Sheffield to help boost the commercialisation of university spinouts and start-ups in the North of England.
The latest investment will be used to unlock growth for university spinouts from across the North, in particular from the University of Manchester.
The investment sits alongside a base that includes M&G and Greater Manchester Pension Fund, with other institutional investors expected to follow later this year.
Northern Gritstone aims to catalyse the nascent venture ecosystems around Northern communities, drawing in further external capital to drive their growth. While it will typically invest at seed stage, it has the capability to invest throughout the lifecycle, and into more established businesses at the later stage.
It was founded with the philosophy of 'profit with purpose', and along with IQ Capital, it led a £3.5m Seed Round to fund the initial spin out of Imperagen from the University of Manchester in 2022. Imperagen is a life sciences company building unique technology to accelerate the design, optimisation, and validation of novel enzymes for large molecular drug discovery.
Catherine Lewis La Torre, CEO of British Patient Capital, said: "The UK's university ecosystem is world leading, and recognised as a hub for breakthrough research and development. Scaling these businesses outside the university spinouts golden triangle is critical, as is energising the venture capital ecosystem in the North of England.
"Northern Gritstone's mission aligns with British Patient Capital's to support world class businesses of the future in the sectors that need patient capital to thrive, and we are excited to work with them on driving this mission forward."
A recent independent evaluation of British Patient Capital has found that investments by BPC are a driving force for innovation behind scale up Britain.
With an ambition to help cement the UK's position as a global science superpower, turning cutting-edge research into real world products, 11% of BPC-backed companies are academic spinouts compared with just two per cent of all equity-backed companies.
Duncan Johnson, chief executive at Northern Gritstone, said: "This significant investment from British Patient Capital marks a tremendous achievement for Northern Gritstone as we continue to attract many of the investment world's most significant players which share our ethos, values and vision as Northern Gritstone shareholders.
"British Patient Capital's investment is not only a testament to the power of Northern Gritstone's mission to support science-led spin-outs in the North of England and an endorsement of our 'profit with purpose' investment philosophy, but will also strengthen our ability to deliver against these ambitions.
"Having already begun making investments in some of the region's most exciting and innovative businesses, we look forward to growing our portfolio in the year ahead as we continue to work towards our ultimate goal of developing a Northern hub of innovation in technology and science."