North West business briefs: Bibby Financial Services; The Plaza; KBF Enterprises; LJLA; Empowered Brands; Derian House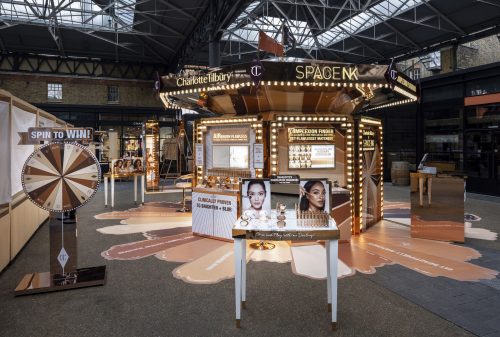 Independent Liverpool-based funder, Bibby Financial Services (BFS), has provided retail designer and manufacturer Kesslers London with a £3m Confidential Invoice Discounting (CID) package, to enable the business to move to an upgraded factory facility close to its historic East London location, while safeguarding 97 local jobs.
Stratford based Kesslers London, formerly Kesslers International, is one of the most established point-of-sales businesses in Europe, operating for 130 years. Under new leadership since January 2022, the company designs, creates and delivers displays for a wide range of retailers and brands worldwide, with high profile clients including Charlotte Tilbury, L'Oréal and Marks & Spencer.
Like many businesses working in the retail space, Kesslers was impacted by the COVID-19 pandemic as customers were not able to meet their obligations leading to many outstanding invoices not being paid. This led to the previous owners of the business withdrawing support and funding, impacting its cash flow position, and in need of a new source of funding to continue operating.
BFS's deal team – led by corporate construction manager, Matt Dunn – provided a £3m CID funding line to Kesslers. Beyond the new factory, Kesslers' partnership with BFS will support its growth strategy which includes plans for hiring, international expansion, and to diversify its offering in the changing retail landscape.
Daniel Astarita, Kesslers London managing director, said: "I am extremely proud of our team here at Kesslers, and the dedication and ambition they have shown throughout a challenging few years. The business has now returned to a strong position, and our partnership with BFS has been a critical part of this. Safeguarding the jobs of our workforce by keeping our headquarters in the area that Kesslers was founded in the 1890s was of utmost importance to us, and the funding from BFS has made this possible."
Matt Dunn said: "This deal is testament to the BFS team's speed and agility, and how embedded into each client's business we truly become. I look forward to seeing the developments Kesslers makes in the coming months, and to support it every step of the way."
::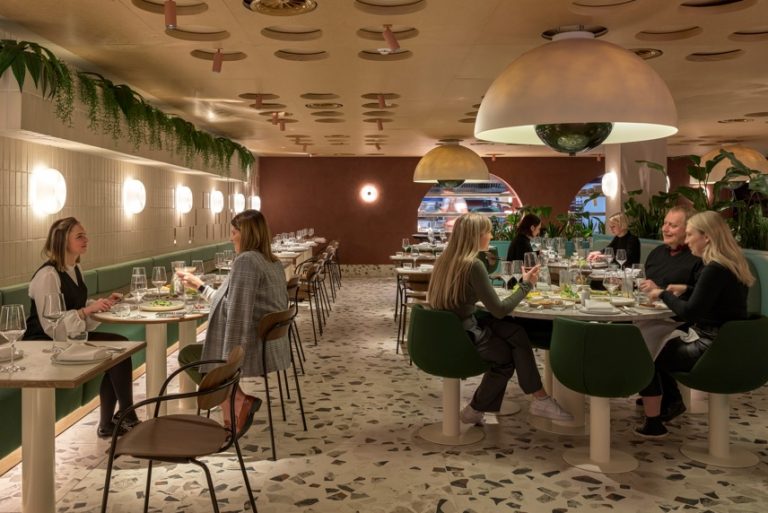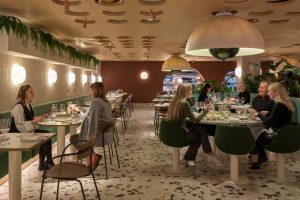 The Plaza, Bruntwood Works' landmark building in Liverpool, has welcomed new luxury dining space, NORD. Located on the ground floor, the restaurant is jointly operated by GSG Hospitality and acclaimed chef Daniel Heffy.
The restaurant offers relaxed dining with a focus on ingredients from regional producers and a menu that celebrates Northern heritage. Influenced by chef Heffy's time in Scandinavia, the NORD menu highlights locally sourced ingredients prepared in a contemporary style. A native of Liverpool, Daniel's career has spanned the city including founding cult supper club, Secret Diners Club, before being appointed head chef at local favourite, Buyers Club. He was also a driving force behind the successful street food concept CAHITA.
Sitting right at the heart of the building, NORD mirrors the design of The Plaza creating a bold and beautiful new 96-cover dining concept for Liverpool with a mix of booth and table seating. It also includes a centrepiece bar surrounded by luxurious banquette seating for 41, perfect for lunch dates, after work drinks and weekend get-togethers. Alongside artisan coffee shop, Bold Street Coffee, also located on the ground floor, an extraordinary new arrival experience has been created at this iconic building, which seamlessly blends work and lifestyle, says Bruntwood Works.
Ciara Keeling, CEO of Bruntwood Works, said: "The arrival of NORD adds a fantastic new dimension to The Plaza. We are delighted that GSG and Daniel have created such a beautiful dining experience with a menu that has quality northern ingredients at its heart. It adds another layer to the building as well as a stunning new destination for the city. The opening of NORD signifies the ambition of the hospitality offering here at The Plaza and adds the finishing touches to our aim of merging work and lifestyle in this stunning building."
Matt Farrell, co-founder and executive director of GSG Hospitality, said: "NORD's opening is set to bring something really different to the city of Liverpool. The space will offer an incredible dining experience and its location at the ground floor of The Plaza has attracted an amazing response and plenty of excitement around what we've been working on. We're really looking forward to opening our doors and sharing our menu, which will highlight all that the North's incredible food scene has to offer and be dedicated to showcasing regional producers."
::
Trafford Park-based sports nutrition company KBF Enterprises, continues its global expansion with the launch of its Warrior products in Peru.
This deal is the latest achievement in a series of international listings for the firm and will see KBF Enterprises' best selling range of Warrior CRUNCH protein bars sold across 14 states in 100 supplement stores throughout the country.
Renowned for its range of guilt-free, healthy snacking bars and flapjacks, this latest listing for Warrior follows the exponential growth the brand has celebrated over the past 12 months. Since achieving a record 227% growth in sales in 2022, Warrior products are now available to buy in more than 1,200 retail locations across the globe.
The brand was recently named the bestselling protein bar in Israel and is now sold in more than 25 countries worldwide including Singapore, Canada, Taiwan and Ireland. Founder, Kieran Fisher, said: "We have ambitious international expansion plans in place for our Warrior brand in 2023 and are pleased at the initial reception from this new Peruvian market who are really throwing their support behind the range.
"As well as helping people look, feel, and perform better, the Warrior range of protein products taste great and are tailored to appeal to individual marketplaces. Strong initial sales in Peru are strengthening our commitment to securing additional listings throughout the world."
::
This week sees the start of the summer 2023 schedules at Liverpool John Lennon Airport (LJLA), with the number of flights and passengers set to be the highest since the impact of the COVID pandemic on aviation at the start of 2020.
The number of seats on sale to more than 50 destinations served by airlines operating this summer from Liverpool is up 14% on last year. The airport has been commended for its customer service in recent years, despite the challenges of the pandemic, coming top of the latest Which? UK airport survey.
A number of airlines are continuing to grow their business from Liverpool this summer – easyJet has increased its capacity by almost 20% with more frequencies to popular destinations including Alicante, Antalya, Belfast, Bodrum, Dalaman, Izmir, Heraklion, Jersey, Kos, Larnaca, Malaga, Nice and Tenerife. The airline will also launch a new route to Corfu in June, while its route to Paris Charles-de-Gaulle which launched in October will continue through the summer, too.
Ryanair will offer 11% more seats on its departures from Liverpool compared with last summer, with the launch of new routes to Ibiza, Madrid and Shannon, while its new winter routes to Malta and Szczecin will continue into the summer season. The carrier will also increase the number of weekly flights offered to Alicante, Cork, Dublin, Knock, Paris Beauvais, Reus and Tenerife. Lufthansa is increasing its capacity by 75% following an announcement last year that it will increase frequency to six times per week in the peak of summer 2023. Norwegian carrier Widerøe is set to return in August after a three-year hiatus by reinstating its popular twice-weekly service to Bergen in Norway.
Paul Winfield, LJLA's director of aviation development, said: "We all knew that having been one of the first industries to be impacted by the pandemic, we would also be one of the last to fully recover afterwards, however this summer we expect to see passenger numbers edging closer to pre-pandemic levels with our airline partners adding more flights to existing popular destinations as well as a number of new services, too."
::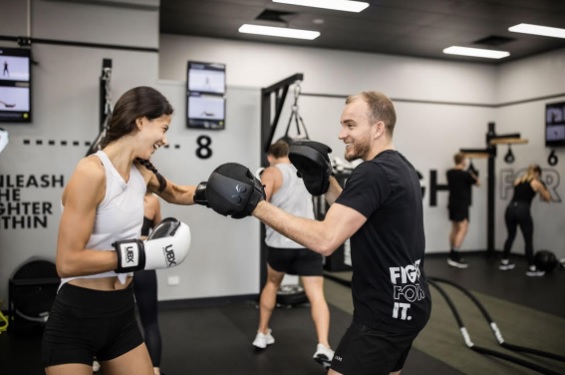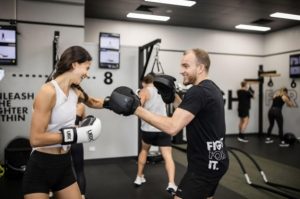 MediaCity, Salford, is the first site for the launch of a new innovative boxing and strength training concept, UBX, to the UK, after it first emerged in Australia in 2016.
Fitness franchise Empowere Brands is behind the UK launch today (March 30) by co-owners and franchisees Ben Waldron and James Worrall. Amidst announced post-COVID network sales of £33m across its Energie Fitness portfolio, the ambition is to open 250 UBX clubs within six to eight years, its next six confirmed clubs expected to open their doors before the end of September.
UBX was co-founded by four-time world champion Australian boxer Danny Green, and fitness and tech entrepreneur Tim West, and now boasts more than 90 clubs across Australia, New Zealand and Singapore. The concept is based on a unique blend of non-contact group boxing and strength training, backed by science, delivered by world class coaches, and with convenience, enjoyment and results at its core.
It is the brand's mission to take boxing and transform it from an individual pursuit, into a team culture. John Jempson, managing director of UBX Boxing + Strength, UK & Ireland, and chief financial officer at Empowered Brands, said: "Convenience, variety and trainer support are among the top three priorities when it comes to selecting a fitness activity, and UBX delivers on them like no other concept."
Each new UBX club is expected to require a minimum of up to five members of staff, so the 250-club rollout could generate in the region of 1,250 jobs.
::
An intrepid six-year-old who is climbing the equivalent of Mount Everest to help Derian House Children's Hospice send families on much-needed holidays has almost hit his fundraising goal – thanks to the kindness of a stranger.
Oscar, from Lancaster, made a big impression on Mark Dunn, from Houghton Dunn Charitable Trust, who saw him speaking about his challenge on BBC North West Tonight news earlier this month. Mark decided to make a donation to help Oscar on his way to the £29,000 target – topping it up with £10,000. Mark surprised Oscar and his family with the big cheque at the Chorley-based hospice last Friday (March 24).
Now the pounds raised are ahead of the feet climbed in Oscar's challenge to climb 12 mountains in the UK. The donation brings his total to £27,000 – almost one pound for each foot of Mount Everest. Oscar said: "Wow, that was a brilliant surprise. Mark has helped us and I'm almost there – I only need £2,000 and we have done it. The money Mark donated is another 10 holidays for Derian House families."
Mark Dunn said: "I was watching the local news and there was a six-year-old boy looking to climb the equivalent of Mount Everest to raise £29,000 for Derian House. Oscar has been making a fantastic effort for someone so young – he's very brave. I know of Derian House so I decided to help him out and help him almost reach his target."
Oscar's challenge is to finish on May 29, when he will summit Ben Nevis in Scotland – and this day holds a lot of significance as it will be the 70th anniversary of the first successful ascent of Everest by Sir Edmund Hillary and Tenzing Norgay. Karen Edwards, chief executive at Derian House, said: "We are so grateful to Mark of the Houghton Dunn Charitable Trust for such a generous donation that will mean the world to the families of Derian House, and of course to Oscar, who has reached mountainous heights in his mission to send Derian House's families on holiday."