Cheesemaker produces small profit in face of soaring costs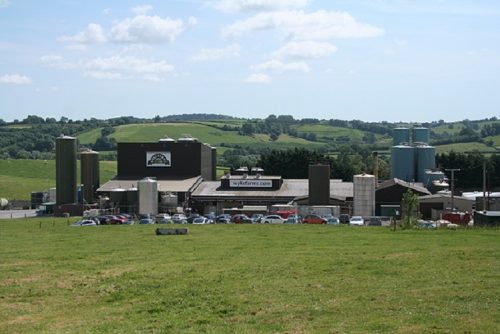 One of the South West's oldest dairy firms said it saw an increase in profits last year in the face of rising costs.
Somerset's Wyke Farms, which is owned and run by the Clothier family, had a turnover of £124m last year – an increase of £9m.
As a result the company made a profit of £3.4m – a small increase on the previous year.
The company said the price of  milk had risen by 25 per cent during the 2022 financial year and had continued to rise since with a near 75 per cent rise in the total price.
The company, which employs 270 staff, added that wages had gone up by as much as a fifth in some areas of the business.
The company added there are labour recruitment issues in the wider farming and food sector.
Fuel prices had risen by 70 per cent, wheat prices increased by almost 85 per cent, fertiliser costs were up by around 180 per cent and packaging prices had increased by a half.
Directors said borrowing levels had remained stable but financial requirements since last March had increased.
The business said it had laid the groundwork for future investment in storage capacity at its Bruton headquarters, and it had completed a state of the art packing facility at its distribution hub in Wincanton.
Wyke Farm said the its production of renewable energy – including green gas from farm and business waste and power from solar panels – had helped.
Wyke Farms sold almost £30m worth of cheese and butter overseas during the year. The bulk of the firm's sales were in the domestic market.