Farm machinery specialist planning expansion after move into new base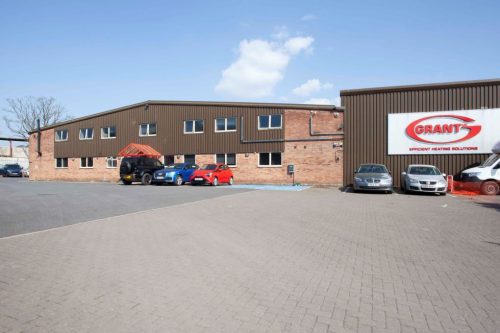 A farm machinery business has taken space at a Wiltshire industrial estate.
Grant Engineering, advised by Carter Jonas' South West Industrial Team and Whitmarsh Lockhart, has sold a 37,790 sq ft modern industrial unit, Hopton House, on Hopton Industrial Estate, Devizes to Kidd Farm Machinery.
Kidd has been designing and building machinery for the agricultural markets, as well as the automotive and municipal sectors, for over 55 years.
In addition to a strong distribution base in the UK, Kidd exports directly to 25 countries, which accounts for 40 per cent of the firm's sales.
John Harvey, who recently purchased Kidd, said: "I am delighted to be expanding our business with this new warehouse. The move will support the growth of our product range and enable us to develop diverse new equipment lines."
Alison Williams, a partner at Carter Jonas, said: "The limited supply of good quality industrial investment opportunities in the South West meant that interest in Hopton House was strong. And after a positive marketing campaign, it has been great working with two highly successful companies on this deal, as they continue to expand and invest in the region.
"Grant UK now occupies a space in Swindon, which is double the size of their former premises, providing them greater flexibility to develop their range of renewable energy products. Whilst Hopton House, as the principal property on the Industrial Estate, benefits from excellent facilities that will support Kidd's expansion."