Rolls-Royce share price flies high after positive full-year results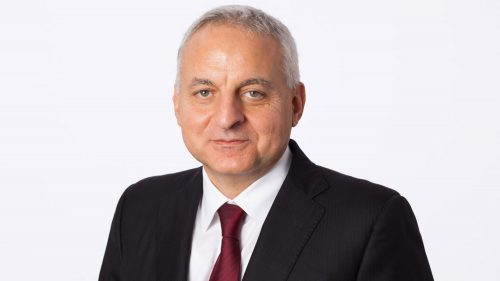 Shares in Rolls-Royce soared by over 20 per cent in early trading on Thursday (February 23) as investors reacted well to an upbeat trading update.
The firm's share price closed yesterday at almost 130p – approaching a 52-week high – after positive full-year 2022 accounts showed turnover and profits well up on 2021 figures – and a forecasted surplus of up to £1bn for this year.
The news will be welcomed by Tufan Erginbilgic, Rolls' new CEO, who had described the  company as a "burning platform" when he addressed staff at the end of January.
In the full-year update, Erginbilgic said that he wanted the firm to adopt a "winning culture" as he announced a strategic review.
Underlying profit came in at £652m last year, up by £238m on 2021, while turnover rose to almost £12.7bn. The company was boosted by strong new order wins in Civil Aerospace and Defence and a record order book in its Power Systems division.
Russ Mould, investment director at AJ Bell, said: "Describing a business as a 'burning platform' just days into his tenure suggested the need to put out some fires and that was very much what Rolls-Royce CEO Tufan Erginbilgic outlined alongside annual results.
"As firefighting exercises go, targeting seven areas of improvement at the outset is some going and it's clearly got investors excited. Erginbiligic has taken advantage of the leeway offered with a new broom and swept away the annual dividend despite profit proving more resilient than feared in 2022.
"A two-decade veteran of BP, Erginbilgic has brought in former colleague Nicola Grady-Smith as chief transformation officer – effectively the co-pilot for his turnaround programme.
"For years Rolls-Royce has disappointed on cash flow and it's no surprise to see this as an area of priority alongside the standard recovery mantra of improving efficiency, reducing debt and improved 'performance management'.
"What should give Erginbilgic a fair wind is the improved prospects for the aviation sector. One of the company's most lucrative areas of operation is providing spares and repairs on an installed base of aircraft engines. These are directly linked to how long planes spend in the air, and the pandemic and subsequent uneven rebound in air travel has had a significant impact on the company and its balance sheet.
"Plans for a strategic review suggests there could be further disposals to help reduce borrowings after the divestment of ITP Aero in 2022."