Trio of high profile appointments made at Local Enterprise Partnership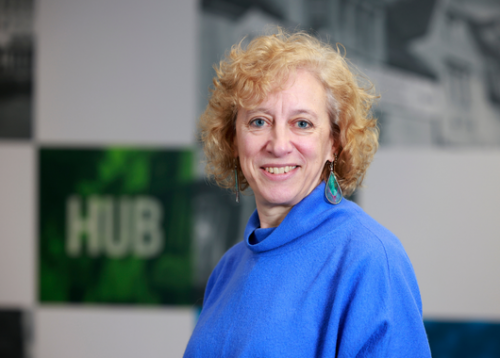 Gloucestershire's Local Enterprise Partnership has appointed three new members to its board.
The three new board members are Jackie Labbe, deputy vice chancellor at the University of Gloucestershire, Matt Lennard, the chief officer at Gloucestershire VCS Alliance and Lucy Ackland, a senior engineer at engineering firm Renishaw.
Ruth Dooley, chair of the LEP, said "We are thrilled to announce our three new board members and formally welcome Jackie, Matt and Lucy to GFirst.
"Together, their experience brings a wealth of knowledge and skills to further strengthen our board as the independent business voice for Gloucestershire.
"Their new roles have come at a pivotal time for GFirst LEP as we play our central part in the government's Levelling Up and devolution agenda.
"The government recognises the vital role LEPs play as we navigate the upcoming challenges our economy faces on a national and local scale.
"I'd like to thank outgoing board members for their services; Neill Ricketts, CEO of Versarien plc who completed the maximum service on our board and Russell Marchant, former Vice-Chancellor and CEO at Hartpury University and Hartpury College who has now retired."
Jackie Labbe said: "One of the prime missions of the University of Gloucestershire is to serve its region and to support and enable its growth and development.
"I'm very proud that I can bring this mission directly to the GFirst LEP Board, while also representing the interests of higher education in the region."
Matt Lennard added: "Taking on the role on the GFirst LEP Board gives me the opportunity to shine a light on the VCSE sector and demonstrate its worth and value as a key part of Gloucestershire's economic makeup.
"I am incredibly proud to represent the VCSE and the work it delivers. Sitting on the GFirst LEP board gives me the opportunity to strategically link the sector into the business community and position the sector as an equal partner."
Lucy Ackland added: "I am proud to be a GFirst LEP board member and be given the opportunity to represent the advanced engineering and manufacturing businesses in Gloucestershire.
"I am looking forward to working with the rest of the board in helping to promote Gloucestershire and to strengthen collaboration in the region."