Business leader has donated thousands of pounds to the Labour Party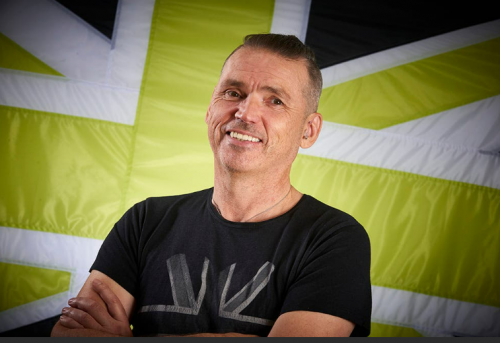 One of the South West's most prominent business leaders has donated thousands of pounds to the Labour Party, according to reports.
Dale Vince, the founder of renewable energy firm, has donated £360,000 to the Labour Party according to Sky News.
Vince also donated  £20,000 to Sir Keir Starmer in support of his leadership bid and £10,000 to deputy leader Angela Rayner.
Vince, who owns football club Forest Green Rovers, is a well-known campaigner and also backs the Just Stop Oil protest group.
The organisation has been criticised by Sir Keir for its tactics which have caused widespread disruption on the UK's roads and motorways.
The 61-year-old Vegan, who is based in Stroud in Gloucestershire, announced last spring he wanted to sell his business and become more involved in politics.
Dale Vince said he made the donations to the Labour Part 'to help them win, to help them into government so they have the chance to deliver their agenda, which is my agenda, social justice and a green economy'.
Vince is unapologetic in his support for Just Stop Oil but added he did not always support the pressure group's tactics.
He said: "I understand why they do what they do. It's what they have in their power to do.
"Whereas big business has different powers to pursue its agenda, and we have no real answer to that except sometimes to take to the streets."
Talking about the leader he said: "I am a particular fan of his, the way he goes about things and the things he says. I think he'd be a great prime minister."
Founded in 1995 Ecotricity supplies clean energy to about 200,000 homes and businesses in the UK.
The Gloucestershire company employs more than 800 people.