Firm enjoys bumper year in region's food and hospitality sector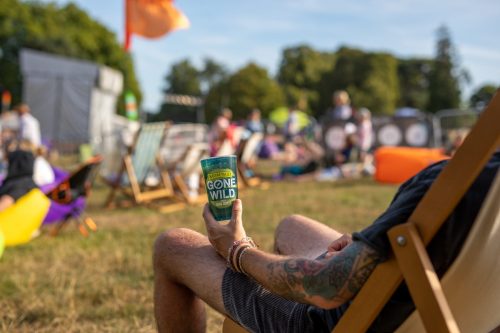 Law firm Trowers & Hamlins says it enjoyed a bumper year of deals in the food and leisure sector in the South West.
Stuart Mathews, corporate partner, said it has been an exceptional year for his Exeter based team.
He added: "It is a pleasure for everyone here at Trowers to advise our clients at every stage of the business life cycle and we are delighted to play our part supporting each and every one of these exciting and successful South West businesses."
Most recently in December 2022, Trowers & Hamlins advised the shareholders of Westcountry Food Holdings Limited on the sale of the entire issued share capital of the group companies to Kitwave Group plc, for £29m.
Established in 1856, WestCountry is a specialist fresh produce wholesaler to the foodservice sector and a leading wholesaler of local, regional and imported fresh produce.
Sean Williams, the selling shareholder of Westcountry, said: "Having taken what was a small, sub-regional family business on an immensely enjoyable and eventful journey of growth over almost 25 years, creating jobs for hundreds of staff and delivering opportunity and benefit for many thousands of customers and suppliers along the way.
"We are delighted to have been able to conclude this important strategic transaction with Kitwave.
"The sale process is never an easy one for operating businesses as complex as Westcountry's but as the exiting shareholders, we were delighted with the outstanding professional support that we received from the key advisors on this deal."
Earlier in the year Trowers & Hamlins advised the management team of Cakesmiths, an independent manufacturer and supplier of artisan handmade cakes, which secured investment from leading mid-market private equity firm LDC to support the next stage of its growth journey.
Bristol-based Cakesmiths supplies its range to a number of independent customers across the UK through its direct-to-market online platform.
Chief executive Chris Ormrod said: "I thoroughly enjoyed working with Stuart and the Trowers & Hamlins team. All deals have their moments, but their guidance, advice and general process management is always invaluable in getting us over the line."
Shortly after this, Trowers advised on the equity investment into Gone Wild Festivals, with Bear Grylls. Station 12, an investment fund that specialises in the sports, entertainment and knowledge sectors, will now support the next stage of Gone Wild's growth journey, ensuring bigger and better festivals, with more music, adventures and inspiring speakers.
Oliver Mason, chief executive of Gone Wild Festivals said: "As a new events business I'm delighted that Station12 have invested in Gone Wild. They come with a rich history of success in the sector, and this transaction allows us to realise our business plan. Trowers have advised me over the past 18 months and I'm delighted with their service from a personal and business level."
In the  autumn 2022, Trowers advised on the equity investment into The Wiltshire Distilling Company, set within the beautiful nine-thousand-acre Fonthill Estate and providing the perfect setting and surroundings to make the finest English whiskies.
The Wiltshire Distilling Company will use the very best ingredients from the crops growing on the prime chalk downlands that surround it, mixed with Fonthill's pure water, naturally filtered through limestone rock.
Over the past year, Trowers & Hamlins also advised on multiple other transactions involving food, drink and leisure businesses including share sale and purchase transactions for a large Devon holiday park; a South West wine distribution business, a pleasure fishing retreat, and a large gin distillery business based in Bristol.