Bristol's fastest growing property markets revealed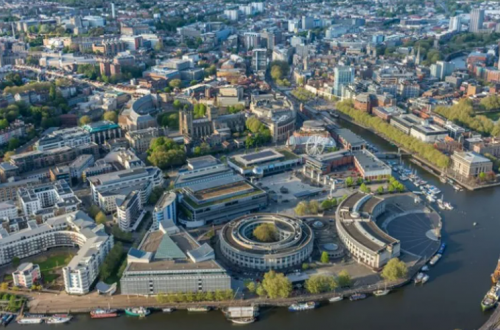 Demand for office and logistics space, together with a rise in multi-family housing, will be key to driving the growth of Bristol's real estate market over the next decade, according to the latest research from CBRE.
According to the report 'Which City? Which Sector? Real Estate Prospects over the Next Decade', office, logistics and multi-family housing are Bristol's fastest growing property markets and the city is outperforming many other locations in the UK in its growth prospects across a range of sectors.
The report researched the 50 largest regional towns and cities in the UK, analysing a range of forward-looking economic and demographic factors that support growth across the different real estate sectors, including expected GDP, employment and income growth, plus supply pipeline, local universities and housing affordability.
Of all the cities surveyed, Bristol is expected to see the second-highest growth in the office market in the country despite the challenges facing the sector at a wider level. It's also due to see the second-highest growth in the logistics market – and the third-highest in multi-family housing, which refers to properties such as apartment blocks where more than one household lives in the same building.
Overall, the city also ranked highly in the retail, student accommodation, single family housing, affordable housing, leisure and self-storage sectors.
The strong performance of Bristol's office market has been partly accredited to its rapidly expanding tech sector, while the research has cited continued popularity of online shopping as among the reasons for continued demand for smaller prime urban logistics facilities in the area. The city centre's rising population is among the factors behind its growing multi-family housing (MFH) market.
"From our buzzing waterfront to the rolling hills that surround our city, there's so much about Bristol that makes it an ideal destination in which to live and work," said Tom Morris, managing director for the Midlands & South at CBRE.
"Our world-class universities have helped to fuel our appetite for innovation and our young, diverse population is contributing to the city's ever-growing tech sector. We're seeing exciting, new approaches to office space and a real demand for new places to live in the heart of our city – coupled with a restricted pipeline of industrial space on the city's outskirts to support future demand for online spending."