Cosmetics firm announces its best ever Christmas sales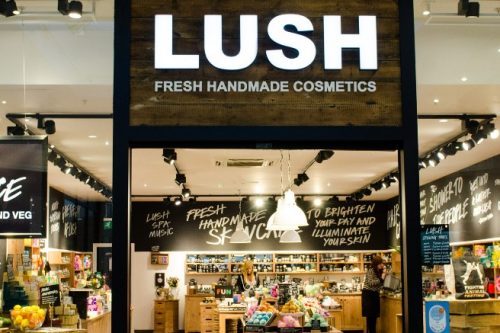 Dorset based Lush has just recorded is most successful month ever with sales of more than £40m.
The Poole-based business saw its sales increase by 13 per cent in December to £40.5m for the UK and Ireland.
The company said it sold more than 150,000 of its Snow Fairy gift sets in the run-up to Christmas and hundreds of thousands of stand-alone products from its Christmas range.
Kat Hannible, Lush's UK and Ireland retail director, said: "We were confident in a return to a more traditional Christmas trading pattern this year, and increased our stock levels and seasonal recruitment to provide the best possible experience for our customers.
"I'm happy to say that our optimistic preparation paid off, and we're delighted to report these results.
"I cannot over emphasise the credit that is due to our shop and digital fulfilment staff, who have overcome the challenges of this year to deliver a fantastic Christmas.
"We are also grateful to our manufacturing teams in Dorset making fresh products around the clock as the sales kept coming."
The company added that it is investing £7.4m in growing its retail estate across UK and Europe through new shops, relocations and refits.
In November Lush opened its biggest store to date in Dundrum Town Centre in Ireland.
Lush was founded in 1995 by Mark Constantine, his wife Mo and five other founders. Lush has currently has 951 stores globally.
It produces and sells creams, soaps, shampoos, shower gels, lotions, moisturisers, scrubs, masks, and other cosmetics.