Bristol marketing agency to put the spotlight on retail giant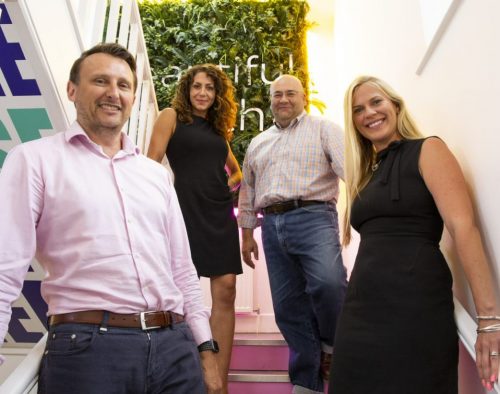 A Bristol marketing agency has launched a new division which will put the focus on retail giant Amazon.
Fiora partner James Quin will head up the new offering, drawing on over a decade's experience advising on Amazon sales.
Fiora has offices in Bristol and London and works with clients including Subway, Haribo and Wessex Garages.
James Quin explained the thinking behind the venture.
He said: "The clear market leader, Amazon sales show no indication of slowing down as we continue to emerge from the pandemic.
"Now the go-to retail market place, retail brands must not only have a presence on Amazon, but have an optimised presence that's working incredibly hard for them around the clock.
"This includes not only optimized listings, but a properly structured PPC presence."
Fiora's Amazon Consultancy will focus on Amazon Pay Per Click (PPC) management, keyword research and listing optimisation for existing and new clients.
Quin added: "Nowadays, Amazon PPC is a necessity, not a nice to have: consistently high sales are now the biggest factor in organic rankings. Our focus will be on setting targets and managing accounts, maximising sales for minimum cost.
"Having previously worked alongside Fiora on a consultancy basis, I'm really pleased to be launching the new division and extending the offering to even more brands."
An integrated agency set up for a digital world, Fiora works with a range of brands across digital channels, including Slumberland, Haribo, Naissance and Bathroom Village. The agency stands for "beautiful growth".
Chief executive David Wenn said: "With increasing demand for Amazon expertise to propel retailers forward, opening our Amazon Consultancy was a natural next step.
"James is absolutely the right choice to spearhead the division, with over 10 years' experience in Amazon selling and many more in online marketing beyond that. The first project he worked on with us saw product sales increase and PPC spend decrease, leading to improved margins. We can't wait to open this up more broadly."
Fiora announced a new management line up in August 2022, including chief executive, David Wenn, and managing director, Matt Rees.
With a team of 40 the agency's revenues have increased by 60 per cent since 2013.