Brothers launch new restaurant in heart of Cornish town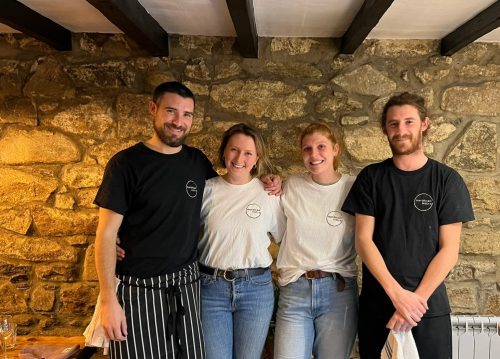 A new family run restaurant led by local brothers Jack and Jay Liddicoat – has opened in Penzance.
Located in a historic building right next to Penzance Harbour, Barbican Bistro offers casual dining, serving small plates with a focus on fish.
The menu features fresh, seasonal local ingredients including fish caught by Jack and Jay's dad Shane, which he delivers straight off his boat in Newlyn.
The Liddicoat brothers were advised by a team of three lawyers from Spencer West led by Sonya Bassett, a Penzance-based corporate partner with the national law firm.
Bassett said: "The best part of my job is helping businesses set up and grow – no matter what size they are. This is the first time Jack and Jay have gone into business together, and it has been a pleasure helping them bring their dream business into reality.
"I loved listening to their amazing ideas and guiding them through the legal and wider business aspects of the transaction.
"Barbican Bistro will be a fabulous addition to Penzance's thriving foodie scene. Having tasted the delicious cheese soufflé at a preview night, I can confirm that guests can expect top quality, delicious food!"
Jack Liddicoat co-founder of Barbican Bistro added: "Sonya was a legend. Setting up our own business was daunting, but we really trusted Sonya to help us through and explain everything. Right from the start she made it clear there was no such thing as a silly question."
The Liddicoat brothers grew up in Penzance and Jay trained as a chef in London. He worked for respected London restaurants including Shane's on Chatsworth in Hackney and Mark Hix's restaurant in Selfridges.
On his return to Penzance Jay was one of the founders of the Lost and Found Café on Chapel Street. Jack has developed his career in a number of highly rated Cornish restaurants including most recently 2 Fore Street in Mousehole. Jack and Jay worked together at Amelies in Porthleven and realised what a great team they make.
Spencer West was named as the fastest-growing alternative law firm in a recent UK report having seen rapid expansion in its partner numbers since its formation in 2017. Its fee-sharing