NatWest appoints new managing director for the Midlands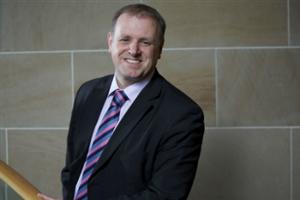 NatWest has announced a new managing director for its corporate and commercial banking division in the Midlands and East of England.
Abe Tilling replaces the well-known Andrew Harrison, who has moved to another role at the bank following his five-year tenure.
Mr Tilling will have responsibility for a team of corporate and commercial banking specialists delivering relationship-led services to SMEs and corporate clients across the area.
Mr Tilling has a 30-year career both at NatWest and its sister bank, Royal Bank of Scotland. During this time he has worked in a variety of roles across Personal, Business  and Corporate Banking.
He began his career in industrial West Yorkshire followed by work in the Dales, West Country, South of England and London before undertaking a number of national roles.
Additionally he has led on a range of strategic programmes for the bank with Oliver Wyman, PwC, McKinsey and Co, and Bain & Co as well as others.  His work also includes support for early stage FinTech developments.
He has also taken part in the bank's Sponsored Exec study programmes at MIT in Boston, Massachusetts, and INSEAD, in Fontainebleau, France.