Planners approve redevelopment of Jewellery Quarter factory for new apartments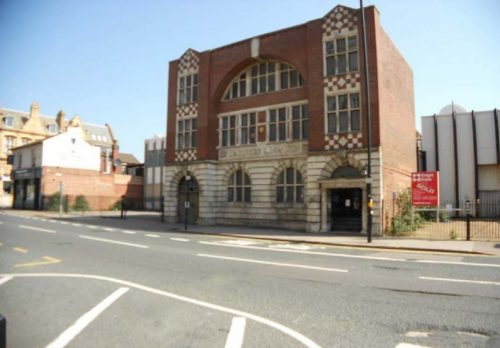 Proposals to redevelop the site of a Birmingham electroplating business into a new apartment scheme have been approved by planners.
Blackswan Developments is proposing to demolish part of the former Frost Electroplating factory, which fronts Great Hampton Street, in the Jewellery Quarter and replace it with a new residential scheme comprising 156 one and two-bedroom apartments.
The buildings have been vacant site Frost moved out of the city to new premises at Kings Norton.
The attractive 1912 J. Ashford & Son premises on Great Hampton Street which is Grade II listed and considered one of the city's best examples of the arts and craft style of architecture, will be preserved, as will a two-storey building occupying 20-26 Barr Street. While the latter is not listed, it is considered to be of historic interest and the frontage block is to be retained, converted and extended to provide a mix of one and two bed apartments.
The whole plot extends to 1,035 sqm and takes in buildings on Great Hampton Street, Harford Street and Barr Street. However, the adjoining Church pub does not form part of the development and will be preserved as it is.
The proposals, approved by Birmingham's planning committee, would see the construction of a range of four and five storey buildings to replace the factory buildings being demolished across the three frontages.
The U-shape development would form two internal courtyards either side of a shopping wing attached to the listed factory building.
The Harford Street frontage would be a five-storey building filling the gap between the Church pub and an existing commercial building at 11 Harford Street. This section of the development will provide a further commercial unit, with apartments occupying the upper floors.
The proposals had attracted objections from The Church, which claimed the development would have an overbearing impact on the pub. However, planning officers said conditions attached to the consent would mitigate this.