"Constructive collaboration" is fuelling economic growth, says LEP chair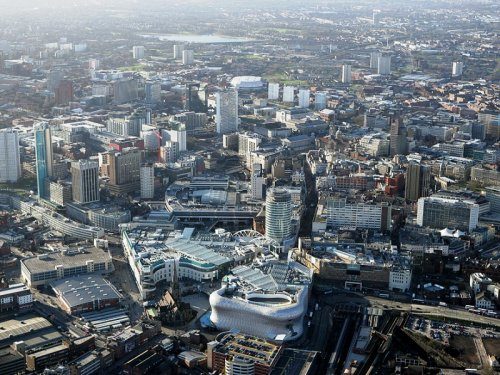 The strength of the "constructive collaboration" between the public and private sectors has been recognised in a report assessing the work of the Greater Birmingham and Solihull Local Enterprise Partnership (GBSLEP).
The GBSLEP, an organisation set up in 2010 to drive the local economy, covers a £40bn economy and 2m people spanning the area from Tamworth down to Redditch.
Its annual report has highlighted the successes over the last year, from targeted success with businesses such as Memrica and Industrial Washing Machines, to macro-economic progress, headed by achieving 4.7% economic growth.
Steve Hollis, who took over as GBSLEP chairman when Andy Street embarked on his successful mayoral campaign, believes "exciting times lie ahead".
"Our credentials as a place of choice for home, work and play will be enhanced as the major regeneration programmes currently underway and planned come to fruition.
"The potential to host global events like the Commonwealth Games, alongside the building of the country's biggest infrastructure project in HS2, will simply provide yet more oxygen to attract the attention of businesses of all sizes including an increasing number of global household names."
He acknowledges "it would be wrong for [GBSLEP] to claim the glory for this economic renaissance" but the board and executive can take credit for being "at the heart of changing the way public sector and private sector colleagues come together for the good of the city region as a whole".
The GBSLEP reports 18,600 private sector jobs have been created in the region in the last 12 months, with 42% of its target to generate 250,000 jobs by 2030 already delivered.
The region's GVA – gross value added, a measure of economic output – now stands at £44.5bn, up £1.8bn in the last 12 months.
Greater Birmingham and Solihull is also closing the gap with the leading LEP core city as it seeks to deliver the lowest unemployment amongst LEP core cities by 2030.
However GBSLEP slipped on two of its eight KPIs, which targets improving skills and productivity to the national average.
Hollis added: "Despite this positive progress there is still much to do to ensure that our economic growth is sustained and that all residents and businesses benefit from it.
"Areas within Greater Birmingham still suffer from high levels of unemployment and too few people have the right qualifications to access the jobs that are being created. Addressing this has to be our priority in the years ahead."