Two West Midlands cities make 2021 City of Culture shortlist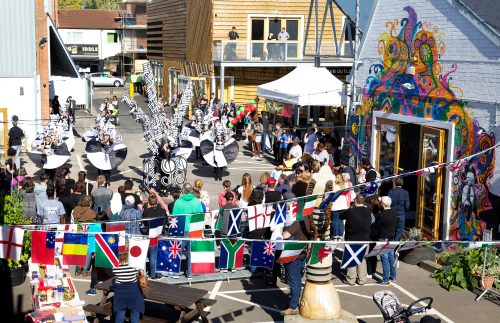 Two West Midlands cities have made it on to the shortlist to follow in Hull's footsteps as the UK City of Culture.
Coventry and Stoke have been named alongside Paisley, Sunderland and Swansea on the Government's candidate city shortlist.
Six cities missed out, including the Scottish city of Perth which was predicted to be a frontrunner in the contest.
The UK City of Culture title, which is awarded by the Department for Digital, Culture, Media and Sport, was created in the aftermath of Liverpool's year as European Capital of Culture in 2008 – a title that is expected to still return to the UK in 2023 despite Brexit.
Although the level of direct funding is not significant, Hull expects to receive a £60m economic boost from its year in the spotlight as well as the long-term benefits of its increased profile.
Laura McMillan, Manager of Coventry City of Culture Trust, the organisation behind the city's bid to be UK City of Culture in 2021, believes "the time is right for Coventry".
She said: "We know what a great year Coventry could put on, what a great impact it would make on all of our communities and the huge social, cultural and economic benefits it would bring.
"It's estimated that tourism alone would be boosted by £80 million, but there is much more to winning than the economy; we want to see a step-change in culture, health and community cohesion across Coventry."
Shortlisted cities will add more details to their bid submissions and be visited by the judges again. The winner will be announced in late November or early December.