£45m funding deal agreed for major campus developments
A £45m funding deal has been secured to support the development of a trio of buildings at Birmingham City University.
The five-year facility from HSBC will provide project finance and working capital to enable the completion of the projects in 2017. This includes the new Birmingham Conservatoire, an extension to The Curzon Building at City Centre Campus and the extension to the Seacole building at City South Campus.
The university's Conservatoire is the first complete new build conservatoire in the UK since 1987, and will provide state-of-the-art performance space.
The Curzon Building extension will house more than 3,000 students and members of staff and features more than 650-rooms, a Student Hub, lecture theatre and mock courtrooms, adding a 100,000 sq ft extension.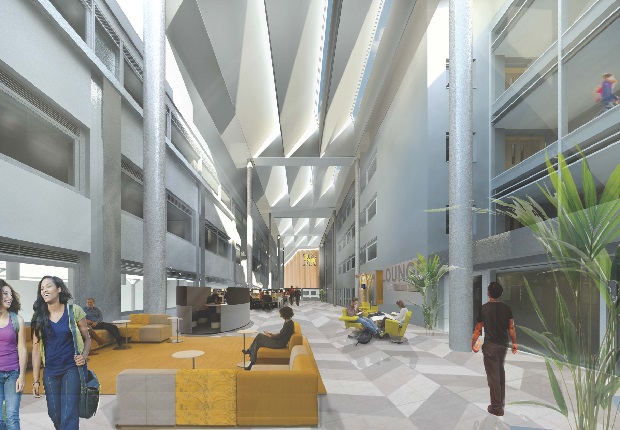 The Seacole Building will accommodate the relocated School of Education as well as the new School of Life Sciences.
Chris Hall, director of finance at Birmingham City University, said: "Birmingham City University plays a pivotal role in the West Midlands economy and in transforming students' lives. We have strong industry connections and supply a talented and diverse graduate pool to support economic growth in the region and beyond. The development of our facilities is key to the University's growth and this agreement with HSBC will help finance their completion."
Jon Bramwell, managing director, large corporates, Midlands & East, at HSBC, said: "This deal reflects the wider development and growth which Birmingham is currently experiencing while also investing in its future. We are keen to continue to develop our strategic partnership with local universities given the establishment of our UK headquarters in Birmingham's Enterprise Zone."