Craft beer pub set for Birmingham law firm's former offices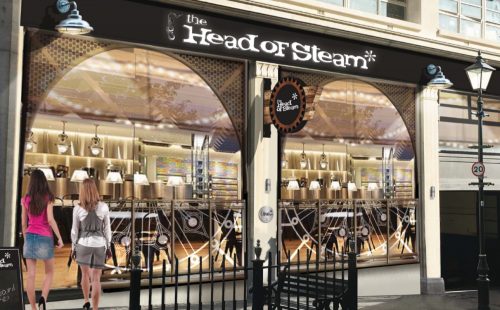 Part of a Birmingham office building, previously the base of a city law firm, is to be converted into a new craft beer pub.
The ground floor aspect of Somerset House in Temple Street will become Camerons' 13th Head of Steam venue when it opens later this year.
The scheme marks the Hartlepool-based brewery's first foray into the West Midlands and is part of its UK expansion plan. It also represents the company's biggest single investment to date.
The Head of Steam, which showcases a diverse range of world and UK beers, will have 20 keg lines with a selection of rotating craft beers, 10 cask ale lines including beers and real cider from around the region and beyond, plus a selection of premium cocktails, wines, spirits and soft drinks.
The food menu will be a mix of traditional British favourites, Americana and world cuisine. Many of the drinks on sale will be sampled as ingredients of the various dishes.
The pub will also have a unique open feel with the entire frontage of the site unfolding (see below) to create the feeling of being outside whilst in the venue. This will form one of the key design features of this venue as the brewer looks to innovative not only its range of beer but also the customer experience.
Offices within Somerset House were previously used by the law firm Shakespeares. It vacated the building and relocated to Colmore Square following its merger with SGH Martineau in 2015.
Chris Soley, chief executive at Camerons Brewery, said: "As part of our expansion plans we have been looking at venues across the UK and the Midlands was a key area we identified for our The Head of Steam venue.
"Birmingham is such a vibrant UK city and an area which has a growing craft beer scene. We feel our venue will further enhance this offer and we are very excited about what will be a key venue within our group.
"This Birmingham venue will be Camerons highest ever single site investment into a pub and we feel we will offer a very unique customer experience."