Revised plans submitted for Jewellery Quarter apartment scheme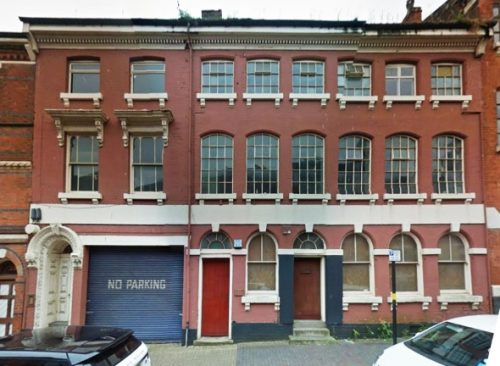 Revised plans have been submitted for the conversion of a derelict electroplating works in the heart of Birmingham's Jewellery Quarter.
Developer Stonehurst originally submitted plans for the conversion of The Vittoria Works in Vittoria Street last year.
The plans involve the adaption of the building to accommodate a US-style loft apartment scheme.
The scheme would resemble a New York-style warehouse conversion, a style of development which while popular in London and parts of the North West, has never really taken off in Birmingham.
The conversion work will see part of a twentieth century addition to the Victorian building demolished to create space for the new development.
The aspect being demolished is a three-storey block, built somewhere between the 1900s and the 1920s. It is a functional building and bears none of the characteristics of the 'shopping' design so common in the older Jewellery Quarter buildings.
The twentieth century additions are said to have little architectural merit and anyway, are in a very poor condition due to the building being out of use for around 20 years.
The roof leaks and dry rot is also present, with all the timber windows in need of replacement.
However, an exposed chimney on the boundary wall of the building will be retained as a piece of art with landscaping designed to enhance the courtyard space within the new scheme.
The new proposals also include the retention of one commercial unit at ground floor and basement level. The developer has applied for a Class B1 usage which could see the unit reinstated as offices.
The apartment scheme is said to offer high value loft-style accommodation with associated cycle parking. Resident parking cannot be provided due to the lack of space.
Vittoria Street was laid out in the first decade of the 1800s and in 1810 it was known as Martin Street. It did not change on local maps until the 1820s, although there is evidence that it was known locally as Vittoria Street just a short time after the Peninsula War's Battle for Vitoria Gasteiz in June 1813 such was the euphoria of Napoleon's defeat.
The applicant has also applied for listed building consent to cover the work.