LoveBrum charity awarded £250,000 from National Lottery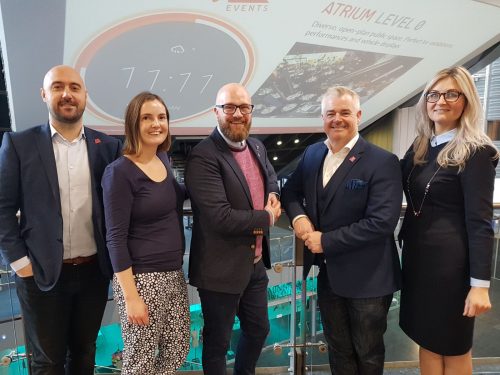 One of Birmingham's best-known charities, LoveBrum, has been awarded £250,000 of National Lottery funding to expands its operation.
Part of the grant will enable LoveBrum to more than double its full-time workforce and recruit an experienced Executive Director and administrator in early 2018.
The aim, which will see the National Lottery work in tandem with the chaity, is to expand LoveBrum's reach and provide even more funding to projects in local communities.
The award comes at the end of another successful year, which has seen LoveBrum showcase more than 120 projects and provide over £70,000 funding to various causes.
Focusing on the strategic direction of the charity and how to further its goals, the Executive Director will drive the direction of the charity by working alongside the Board of Trustees, which currently looks after everything from charity and project engagement, events and fundraising and membership to voting and marketing.
£50,000 of the National Lottery funding will also be added into the central LoveBrum funding pot for good causes. This will be awarded to small groups based in Birmingham which are not yet known beyond their community, helping to shine a light on the work they do.
The grant sees a Funding Manager from the Big Lottery Fund join LoveBrum's causes committee as part of the new partnership. They will share their experience of working in a national funding organisation to help identify new projects which will be put to the LoveBrum public vote.
Together, LoveBrum and the Big Lottery Fund aim to profile around 40 causes per year, with 12 receiving £2,000 funding complemented by a year's business support. These projects will be promoted as part of a monthly vote, where members find out about a cause every week and vote for their favourite.
Matt Poole, Senior Head of Funding in the Midlands at the Big Lottery Fund said: "We're proud to be working with LoveBrum to give National Lottery funding to more groups doing great work in their communities. Our new partnership will create opportunities for LoveBrum to share their local knowledge and expertise, helping us to reach those who may not have received funding before."
Instrumental in securing the partnership, LoveBrum Trustee and CEO at Millennium Point, Judith Armstrong, said: "The support from the Big Lottery Fund will have a monumental impact on LoveBrum, and in turn, the causes that we help each month.
"Until now, we've relied on just one full time member of staff and one part-time member, who deliver amazing work alongside our volunteer Trustees and committees, but we really need a dedicated Executive Director who can help drive things forward."
LoveBrum co-founder, PJ Ellis, added: "The projects and causes that LoveBrum helps to showcase are considered the furthest from funding and wouldn't otherwise be able to access National Lottery funding, so this new partnership with the Big Lottery Fund means that LoveBrum becomes a vehicle for helping these causes get the support that they need.
"For us, being able to bridge the gap between the causes and a huge organization like the Big Lottery Fund is a wonderful position to be in, and means that the impact of what we do will stretch even further across the city."