Meat protein firm beefs up Black Country operation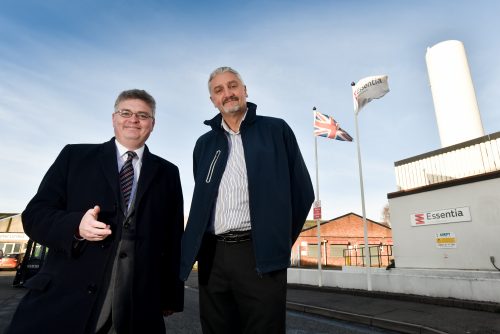 A specialist food protein manufacturer has expanded its presence in the Black Country after a new investment.
Essentia Protein Solutions has expanded into units in Speed Road, Tipton after investing in the new premises.
The extra capacity has helped improve storage facilities and enabled the business to plan for future growth.
Originally founded in 1969 as a manufacturer of pork scratchings, the company has evolved and since 2015 has been known as Essentia Protein Solutions to reflect its role within a global meat protein group.
The two units in Speed Road required a complete renovation, which included removing all the existing infrastructure, re-cladding of the roof, repainting and the installation of £100,000 of specialist equipment to make best use of the space.
However, the question of relocating away from the Black Country never arose.
Factory manager Paul Setchell said: "Whilst some businesses in need of more space may consider a move to another location, remaining here in Tipton was never in doubt for us. Simply, our skilled workforce and the supply chain on which we rely, make here the right place for us to continue growing the business.
"We don't have immediate plans to create any new jobs, but the developments we've been through do mean that we're able to preserve our existing workforce and do more with our existing resources. This makes us a more cost-effective operator and, therefore, more attractive to our customer base."
Legal support for the acquisition of the units was provided by Andrew Wynne, a partner in FBC Manby Bowdler's Commercial Property team.
He said: "I've been fortunate to have worked with Paul and the Essentia team over many years and have witnessed the business grow and evolve. Its recent estate acquisitions, not only consolidate the company's recent growth, but pave the way for continued evolution and I don't doubt that they'll be considering a move in to their strategic acquisitions before too long."