Student accommodation group gears up new portfolio after £135m sale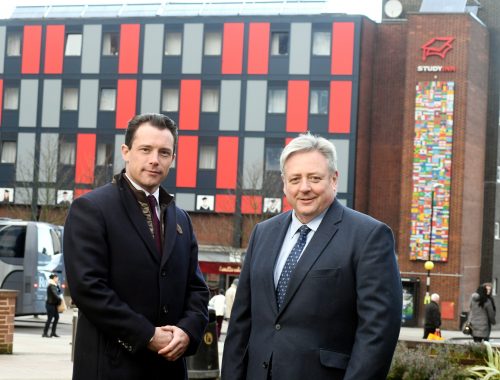 A Midlands-based student accommodation provider has begun building up its second major property portfolio by targeting university cities across the UK.
Study Inn Group has just sold its first portfolio of 10 sites and 1,494 student beds to international investment firm Arlington Investors (Arlington).
Study Inn retained the brand and as part of the transaction will continue to operate properties in Coventry, Nottingham, Sheffield and Cambridge for Arlington, under the Study Inn brand.
It has already started to create its second portfolio and is heading to MIPIM next month to meet with potential investors.
Study Inn started in Coventry in 2009 and targeted regeneration projects in city centres to provide high-quality, serviced, en-suite student rooms with strong communal facilities. This drives footfall, which benefits the local retail and leisure economy and reduces pressure on housing in the suburbs.
Co-founder Kieran Leahy said: "We have positioned the group to develop the brand at a faster pace whilst continuing to abide by the standards that have made Study Inn so popular with residents and with Investors.
"We are very confident that our offer will continue to be in demand and are already on site in Bristol and continue to target all major university cities across the UK."
The company works closely with local authorities and its business model is designed to run in tandem with regeneration and job creation schemes, with the added benefit of increasing vibrancy in city centres and enhancing graduate retention.
The business has used MIPIM in the past, with some of its past developments coming directly from contacts made there.
The first property in the second portfolio will be Marlborough House in Bristol which will open in September 2018. The new centre will comprise 320 rooms set out in serviced apartments. Communal facilities include a fully-fitted gym, games room, cinema, lounges and meeting rooms.
"Although we operate nationally, our headquarters is in Coventry and we will continue to expand our head office function this year," said Mr Leahy.
Study Inn has been a member of the Coventry & Warwickshire MIPIM Partnership since it formed. The partnership is made up of around 20 private sector companies and organisations who help finance the area's presence at the four-day event.
Pictured: Sam Jefferson (left) with Kieran Leahy.