Aston Centre for Growth marks milestone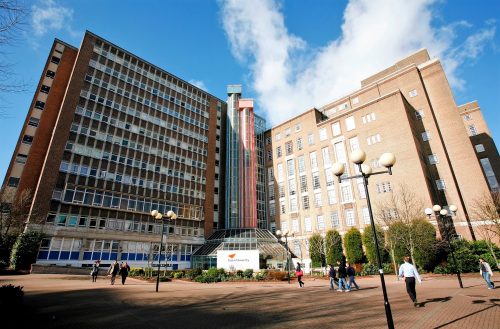 The Aston Centre for Growth is marking its fifth anniversary today and is celebrating providing specialist growth support to more than 1,000 SMEs and delivered over 23,000 hours of peer-to-peer learning since its launch.
The centre, which is part of Aston Business School at Aston University in Birmingham, has put more than 100 entrepreneurs in front of investors through the Pitchfest West Midlands programme, helping them to secure over £3m of angel investment.
One of the businesses to have benefited from the expertise offered by the centre is Tan Rosie, a Caribbean food business founded in 2010 by mother and daughter combo Monica Cudjoe and Lee Sylvester.
The duo started from their kitchen in Birmingham before completing the Aston Programme for Small Business Growth in 2018.
Since then, the business has relocated to new commercial premises in Witton to enable expansion and target other market sectors.
Sylvester said: "The course I completed at the Aston Centre for Growth gave me access to great resources, contacts and tools which all helped my business to grow. The lecturers and professors were not only highly engaging but the assignment of a mentor has helped me to keep focused while allowing my ideas to grow."
Paula Whitehouse, director of the Centre for Growth, said: "The decision to set up the centre was in response to an increasing demand from small business leaders to support their growth ambition, and national stakeholders seeking to partner with Aston. The centre has enabled Aston to develop a clear brand around SME support aligned to the university's strategy, and become firmly embedded in business support provision for the region."
Professor Mark Hart, associate director of Aston Centre for Growth, said: "Our range of small business growth activities at the Centre for Growth has been instrumental in deepening an entrepreneurial culture across the West Midlands. The network of individual entrepreneurs and businesses we have created around the university is making a very positive contribution to the economy of the city region and its range of diverse communities and neighbourhoods. It is indeed an exemplar in the UK of what successful business engagement looks like for the university sector and is rooted in the entrepreneurship and small business research excellence among our faculty."