Major matchdays return to Edgbaston Stadium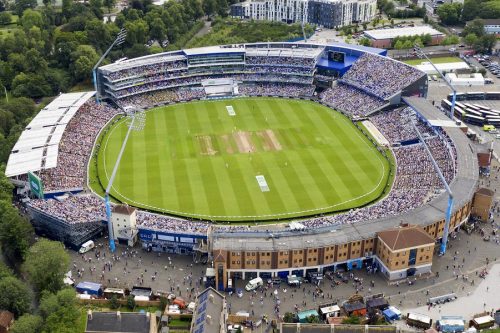 The schedule for Edgbaston Stadium's seven major matchdays in 2020 have been revealed.
International men's cricket will take place in June, when England play a Test match against the West Indies, and in September, for a one-day game against Ireland.
Finals day of the Vitality Blast will make its annual return to Birmingham on September 5.
Major matchdays are a key factor in the commercial performance of Edgbaston Stadium, and the Cricket World Cup and Ashes Test this year will have delivered an extremely strong performance.
Next year is a return to the long-term average, with the venue scheduled to host 31 major matchdays in the five summers up to 2024.
Neil Snowball, chief executive of Edgbaston Stadium, said: "It's been such a fantastic summer of cricket here in the UK and it has been great for Edgbaston to have played a lead role in hosting and subsequently delivering the biggest games in the global game.
"Being able to follow-up this success with another unrivalled programme of fixtures in 2020 is a great boost to all local sports fans, but also the city of Birmingham with our programme of fixtures making such notable contributions to the local economy."
One unknown addition next year is the launch of the Hundred, the new competition which has been unpopular with traditionalists but is designed to attract new fans to the sport.
Edgbaston will host all four home games for the Birmingham men's team in The Hundred, which will be played between July and August.
"The launch of the new format, the attraction of the world's best players and the support of terrestrial television coverage for The Hundred presents an excellent opportunity for us to grow the men's and women's game of cricket," added Snowball.