Developer unveils plans for £14m residential scheme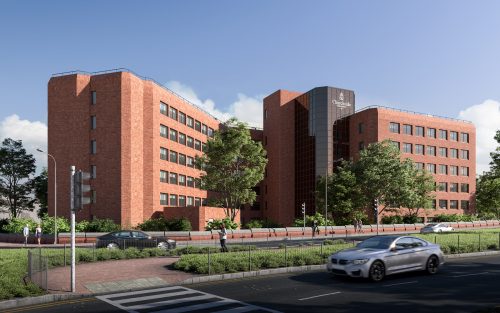 The former Telecom House on Church Street in the centre of Wolverhampton is set to be turned into a residential scheme by Yorkshire property development company Empire Property Concepts.
The £14m scheme, renamed Churchside, will see Empire transforming the former office building into 144 apartments.
Managing director of Empire, Paul Rothwell said: "We look for up and coming areas in which to develop and we find otherwise unwanted properties and repurpose them with a stylish transformation. In doing so we are helping to regenerate towns and cities.
"There is a huge demand for quality, affordable accommodation. Our previous developments in places such as Bolton, Wakefield and Doncaster have proved to be hugely popular; bringing much needed footfall into centres.
"We have received really positive early interest in Churchside with a number of properties already purchased."
Churchside is Empire's latest development and the company currently has 4,830 units under development across 37 sites.