'Every business has a story to tell and I love getting to know them'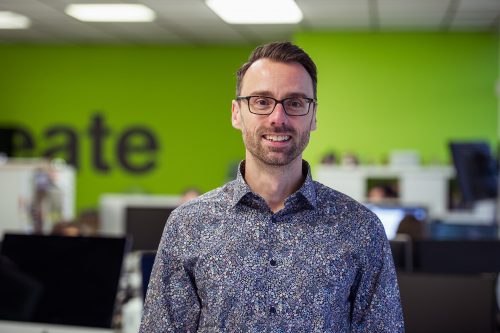 With over 20 years' experience working in the marketing and advertising industry, Phil Kean, client services director at Jask Creative, drives growth for clients by building close relationships and staying true to his company's core values of honesty, integrity and straight-talking.
---
In order to be able to market a business effectively you really have to get to know it. As the client services director of Jask Creative, I get to meet a lot of people from different businesses. Every business has a story to tell and I love getting to know each business we work with, finding out what's truly unique and special about them, in order to uncover the nuggets that will set them apart in their advertising.
Demand for media production is rocketing. Having purchased the photography company SM2 Studio 2 years ago, we have found demand for media production rocket. We have further expanded on this side of the business by bringing in a videography team to work in tandem with our photographers and creatives.
Brands can be a force of positive change. With younger consumers demonstrating that social, ethical and environmental causes are a core concern for them, many companies are now using their voice and status to discuss important issues that are impacting the world we live in.
Failing to keep up with the wants and needs of the consumer can be detrimental for any company. So, to retain and attract loyal customers and staff, strengthen reputation and stand out from the crowd, brands need to really believe and act on social change.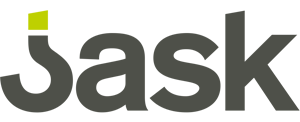 Currently, there are more brands than ever using 'cause marketing' as part of their marketing strategy, but this can backfire. Putting your name against a sensitive topic purely to appear in step with your audience, without truly understanding anything about it, or committing to real change, can quickly result in public backlash.
Mobile technology has seen exponential growth. The explosion in mobile technology and the accompanied rise of social media has had dramatic impacts in the way businesses promote themselves. This digital transformation has caused a fundamental shift in spend away from traditional print and advertising based promotion, towards an ever increasing content-led and digital focus. This has meant that marketing agencies such as ourselves have had to introduce new skills and service offerings in order to accommodate this change. It's an ever evolving area and so staying on top of the latest developments is crucial.
It's nice to be nice. I love this phrase – it pretty much summarises my core beliefs of how to live your life. Your actions every day have a butterfly effect, so spread the love, do the right thing and watch this amplify. Translated into the business world, I take it to mean the very essence of what makes our business great – honesty, transparency and doing the right thing by every client every day.
Don't be afraid of change. Having originally set up as a print and design company in 2002, we lost a major account very early on when the company wished to consolidate their requirements through one provider. At the time we were simply too small to take it on. Rather than shut up shop, we looked at what other opportunities were out there to which we could apply our skillset. Sensing change was in the air with regards to traditional print services, we diversified into increasingly creative design as well digital marketing, effectively broadening our offering to our remaining client base. This proved a huge success and were the first steps in becoming the full service, fully integrated agency we are today.
Look to those closest to you. If I'm truthful the people who have had the biggest influence on my career are my business partners Stu and Matt. We've been friends since childhood and I've always been inspired by both their decency and work ethic. They are both incredible at what they do, while retaining a modest and approachable nature. It's easy to be good at what you do when you are surrounded by a great team.
Keep active and keep positive. Away from work I like to stay fit. Running, biking, walking, anything to be outside come rain or shine. I have two very active young lads, so just keeping up with them is a challenge!
---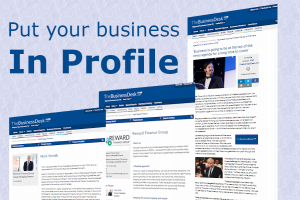 Appear in your own In Profile feature by signing up for a Business Profile on TheBusinessDesk.com.
The company and individual profiles on TheBusinessDesk.com are designed to help our clients build corporate and individual awareness within the regional business community and benefit from TheBusinessDesk's traffic and visibility in the business community and the search engines.