Gymshark achieves unicorn status as major investor takes stake

Gymshark has sold a 21% stake in the business in a deal which values the fitness clothing brand at more than £1bn.

Global growth equity firm General Atlantic has come on board as a strategic partner in its international growth plans.

The valuation sees Gymshark join an exclusive list of fewer than 25 British companies to have secured unicorn status since 2001, achieving the feat in just eight years.



Gymshark founder Ben Francis said: "I firmly believe Gymshark has the potential to be to the UK what Nike is to the US and Adidas is to Germany, and today is a significant step to realising that."

The business was created by Francis in 2012 when he was a student at Aston University and its growth through social media and influencers has been phenomenal. Today's deal sees co-founder Lewis Morgan complete his exit.

The brand has 4.6m followers on its main Instagram account, alongside 2.8m and 900,000 people on other accounts. Last year its sales were more than £250m.

Francis, who has also increased his stake in the company to more than 70%, said: "It has been an incredible ride over the last eight years to get to this point, but today signals the next chapter in the Gymshark story.

"We are nothing without our community, so we will use this new investment partnership to get even closer to them on a truly global scale.

"I'm incredibly proud of what Gymshark has achieved to date from our roots in Birmingham, but it's all about looking forward.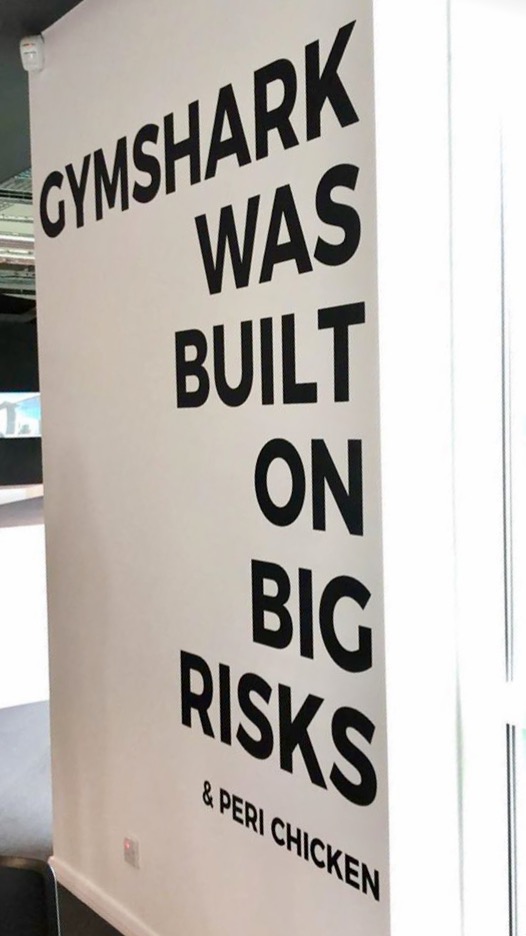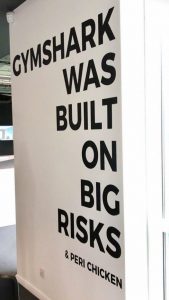 The investment deal is the first time Gymshark has raised money from private investors, a marker of its ability to generate cash while having a lean operation.
It sold its branded products only through its own website and pop-up stores, which its fans would queue for hours to get into in cities around the world.
General Atlantic's head of consumer for EMEA, Melis Kahya Akar, will join the Gymshark board.
She said: "Fitness apparel is a large and resilient market with growth potential. Gymshark has managed to create a substantial social community around its products and services, generating brand awareness and loyalty. We are thrilled to be partnering with Ben and the team to build on Gymshark's offering globally."
The Gymshark team was boosted in 2015 when Steve Hewitt joined as chief executive and Paul Richardson as executive chairman.
In 2015 the business achieved sales of less than £9m but broke £100m just three years later. Annual sales are now above £250m and continue to accelerate, with the first quarter of 2020 achieving record revenue growth.
But the growth has also been extremely profitable. It has generated pre-tax profits of £18.4m and £17.6m in its last two financial years.
Francis added: "We have built a brand we can be proud of, from the products we manufacture through to the community we have grown, to the culture we have built both internally and externally.
"For me, today's investment just signifies the beginning, but we will be sure to retain the ingredients that have made Gymshark the brand it is today."
The corporate team in the Birmingham office of Gateley Legal has advised Gymshark on all aspects of the deal, led by Chris Reed. PwC Corporate Finance acted as lead advisor with a UK and US combined team, led by Birmingham partner Matt Waddell.