First look at former munitions store's transformation into business hub
The transformation of Hereford's former munitions store has been unveiled as work on the £7.3m project which will support 25 new and growing businesses nears completion.
The iconic roofline of the historic Shell Store remains but now within its framework is 2,500 sq m of business space, redesigned and developed to support new and growing enterprises.
The organisations behind the redevelopment, Herefordshire Council and Herefordshire Enterprise Zone, shared the first images of the flagship project at Skylon Park, Rotherwas.
It has been developed by Barnwood Construction and funded by The European Regional Development Fund (ERDF), Herefordshire Council and a loan from the Marches LEP's Marches Investment fund.
Cllr David Hitchiner, leader of Herefordshire Council, said: "This is a stunning transformation of a building which was an important part of Hereford's history but had lain empty and derelict for many decades.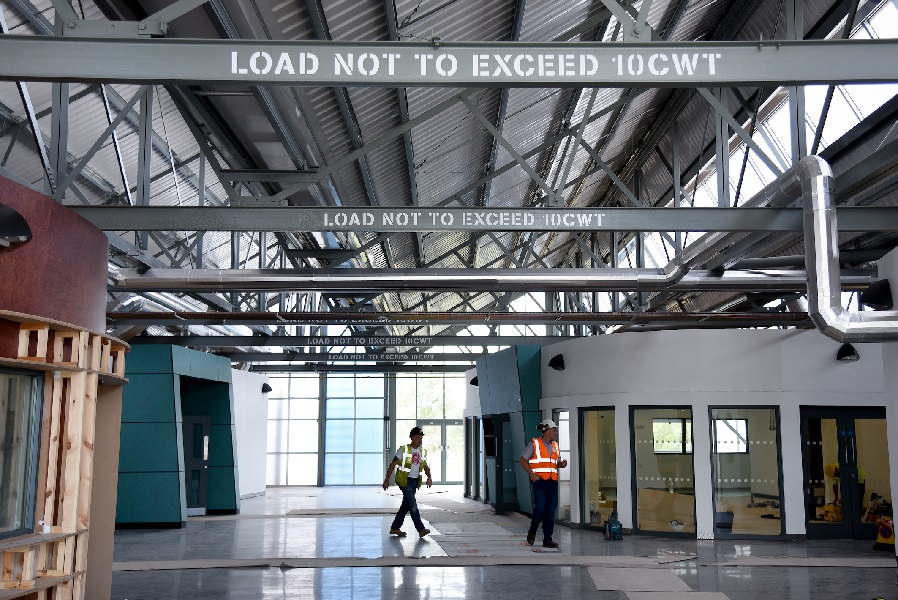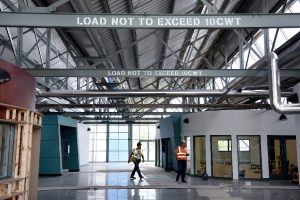 "I'm delighted we have been able to breathe new life into this amazing space, which is the size of an acre. Built originally in only four months, it stayed standing for ore than a century, an amazing feat of engineering and construction.
"It is fitting that we can bring it back into productive economic use, as a beacon for business recovery and inspiring the next generation of entrepreneurs."
Facilities include 1,000 sq m of business incubation and development workspace, 500 sq m of offices for rent, conference, seminar and flexible meeting and hot-desking space with an onsite cafe.
Andrew Manning Cox, chair of Hereford Enterprise Zone and a member of the Marches LEP Board, said: "Now more than ever, businesses need help and support to grow, thrive and create jobs. The Shell Store is exactly the place where this can happen. It offers high-spec working space at the heart of Skylon Park's thriving business community and is surrounded by companies with national and international reputations in the defence and security and cyber technologies sector."
The building will also be home to the Marches Growth Hub Herefordshire's business support service, ensuring help and advice is available in one place for both tenant and hot-desking businesses.
The Shell Store, which is not a listed building, was built in the First World War and used as an ordnance site during the Second World War.
The redevelopment project has seen much of the commercial space created within the existing building footprint, retaining much of the original factory, including its steel roof structure.
The centre is due to be operational before the end of 2020.