Former Patisserie Valerie chairman buys into property firm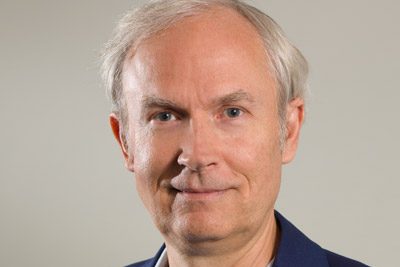 Serial investor and Sunday Times columnist Luke Johnson, the former chairman of collapsed cafe chain Patisserie Valerie, is one of a group of investors who have bought into Birmingham-based property firm Real Estate Investors.
The stake of 14.64% in REI held by former star fund manager Mark Barnett at Invesco has been acquired at a price of 28p per share by a group including Allianz, Oxburgh, Hargreaves Hale and Luke Johnson.
Johnson, best known for building up PizzaExpress and Giraffe restaurant chains, has invested £750,000 in AIM-listed REI, and the company has announced the entire board has also bought into the share buyback.
REI announced last week it would use up to £2m to acquire shares in the business, and now it has been revealed that chairman John Crabtree, chief executive Paul Bassi, company secretary Marcus Daly and directors William Wyatt and Peter London have also bought into the company at 28p per share.
Bassi bought a further 1,000,000 shares and now has the largest private holding in the company at 12,000,000 shares, representing 6.66% of the issued share capital.
REI has itself so far purchased £1.75m of its own shares.
The shares currently stand at 30p, a significant discount to the company's Net Asset Value of 64.3p (as at 30June 2020).
Bassi said: "The opportunity to invest in REI is timely and also picks up on the decision by Invesco to disinvest in REI."
It is not the first time that REI's board directors have backed the company, reflecting their medium to long term confidence in the business post-pandemic and as Birmingham approaches landmark events such as the Commonwealth Games in 2022 and the development of HS2 and all the facilities it requires on the east side of the city centre.
"Despite all the underlying uncertainties with which we all have to live at the moment, the regional economy is strong and the crane count in Birmingham speaks for itself," said Bassi.
"The commercial property market is changing and we are fleet footed and flexible enough to respond both to the challenges and the opportunities."