KPMG makes raft of promotions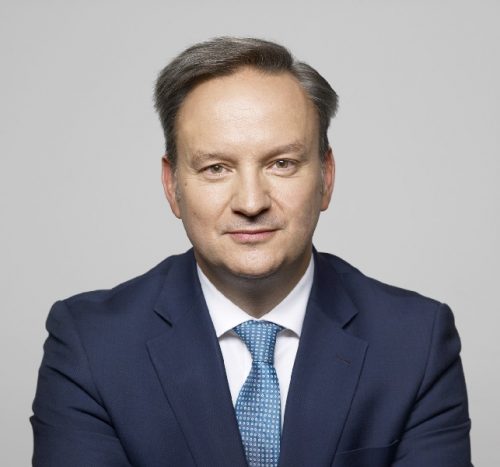 Professional services firm KPMG, which employs more than 1,600 people across the region, has promoted 70 staff within its Midlands practice, including two new partners, five directors and ten senior managers.
As part of the latest round of promotions, Sarah Brown and Gordon Docherty have joined the partnership.
With over 17 years of experience, including a period leading the firm's Accounting Advisory Services team across the Midlands, Docherty has been appointed as a partner within KPMG's Audit practice.
He will draw on his extensive experience of working with some of the region's largest and most complex businesses as he focuses on delivering quality audits to clients.
Brown, who joined the firm as a graduate in 2002, has been appointed as a partner within KPMG's Public Sector Audit practice and she heads up the public sector audit function across the Midlands & South West specialising in audit and assurance services.
Her previous experience includes working with social housing providers, local authorities and other publicly funded organisations.
The newly promoted directors are Charlotte Carter, Hannah Roberts, Jeremy Harber, Sarah Tannock-Kitchen and Taj Lalli.
Also included within this round of promotions are 25 managers and 28 assistant managers.
Karl Edge, Midlands regional chair at KPMG, said: "We have an incredibly talented team of people working across the Midlands and I'm delighted that so many colleagues have been recognised and rewarded for their hard work and dedication. This latest round of promotions reflects our commitment to investing in local talent and to our communities across the Midlands.
"With Gordon and Sarah joining the partnership, their private and public sector knowledge and experience, respectively, are crucial and we also recognise the critical need for the region's private and public sectors to work closer together for future success.
"Now, more than ever, our clients need professional advice and support, particularly with the challenges that Covid-19 has created for businesses, communities and the wider economy. As we focus on resilience and recovery, I have no doubt that we're well placed to assist our clients to help them to achieve their ambitions and to support our communities."