Nikal agrees £38m funding deal for hotel and steak house at Birmingham's Exchange Square
Nikal has finalised an agreement with a client of LaSalle Investment Management to finance the construction of a 15-storey 235-bed Premier Inn, a 6,000 sq ft Bar + Block Steakhouse Restaurant, 5,000 sq ft of retail units and a new half-an-acre public square at Exchange Square 2 in Birmingham.
Both the hotel and restaurant have been pre-let to Whitbread, the parent company for Premier Inn and Bar + Block.
The deal is the second substantial financial investment to have been secured by Nikal this year during a national lockdown.
Nikal signed final contracts with Grainger for the delivery of a 37-storey 375-home BTR tower also at Exchange Square 2.
Nikal development director Darren Jones said: "We are so pleased to have concluded this deal bringing together willing stakeholders – Birmingham City Council, Whitbread, LaSalle Investment Management and our contractors McAleer & Rushe. We are delighted to see our vision and that of our architect, Stephenson Studio, come to fruition with this phase of Exchange Square completing in Autumn 2022."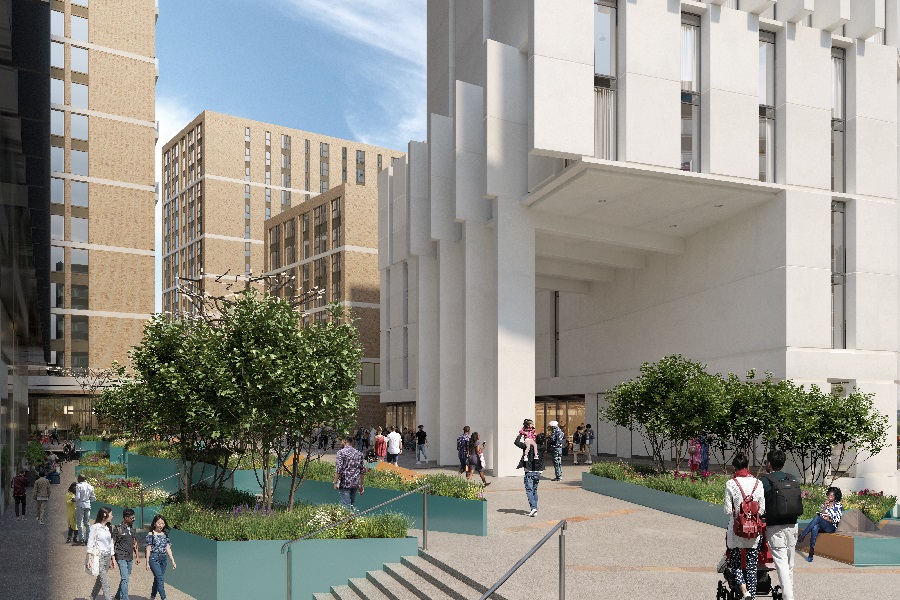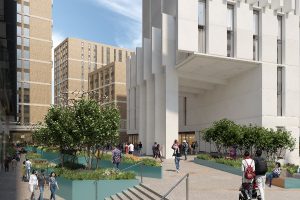 Julian Taylor, head of long income at LaSalle Investment Management, added, "We're pleased to have completed this acquisition as we continue to target high-quality investments offering long-term, inflation-linked income streams to meet demand from clients with liability-matching investment strategies."
The £105m Phase 1 Exchange Square was also forward-funded by a client of LaSalle Investment Management.
Known as Allegro, the development comprises 603 rental apartments in three buildings of 27, 14 and seven storeys and is supported by 27,500 sq ft of retail and leisure accommodation.
Richard Fee, chairman at Nikal, said: "This is a market leading and market defining deal, all done during the Covid pandemic.  The local area is getting ready for the arrival of HS2.  It is clear that LaSalle Investment Management share our vision for this area of Birmingham and we are delighted to be working with them again.  This transaction shows the resilience, pragmatism and professionalism within the UK property industry, at its best."
Investment advisors were Adrian Clery at Colliers, Craig Satchwell at Bampton Satchwell and the legal team advising Nikal was led by Ben Newton at Eversheds.