Lotus blossoms as it leverages £30m of investment to tackle homelessness for women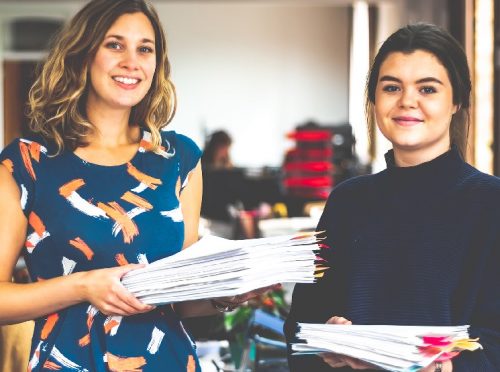 A Wolverhampton-born community interest company that is committed to eradicating homelessness for women has set out plans to offer over 2000 beds by the end of 2021.
Lotus Sanctuary, launched in 2018, offers up to 550-bed spaces for vulnerable women who are dealing with complex issues or fleeing domestic violence.
The social enterprise has been able to leverage over £30m of private sector investment to lease a mixture of one, two and three-bed properties across the East and West Midlands, the North West, the North East, the South West and Yorkshire and Humber.
It now has plans in place to quadruple the number of people it can help over the next 12 months.
"There are over 300,000 people currently homeless or living in temporary accommodation, from the rough sleepers who have become a familiar sight in our cities to the hidden homeless, sofa surfers or those living in shelter," said Gurpaal Singh Judge, chief executive Officer of Lotus Sanctuary.
"Combating houselessness is an issue in itself with a shortage of housing in the UK. However, homelessness is something we are only starting to realise is a deeper issue, an issue that sits deep within the hearts and minds of our residents. More than an issue of bricks and mortar, it's an issue of trust and trauma. A house isn't always a home.
"A woman who has sought drugs as a way to escape the past or ongoing violence, only to find herself in a male dominated hostel or sleeping on the streets needs more than a house or a flat to solve her problems.
"As a sector we need to realise that it's homelessness we need to solve by working with our residents to create that same sense of belonging that we all feel at home. That can only be done by a multi-pronged approach – a holistic, person-centred programme, tailored to fit the needs and requirements of the individual."
While the focus will still strongly be on supporting vulnerable women, the decision has been taken to create units for mothers with children and separate dedicated properties for men.
Stephanie Knight, business development manager at Lotus Sanctuary, said: "Volunteering is another fully fledged provision we are adding, giving volunteers the chance to get involved in supporting our residents. This carries a two-fold benefit of bolstering the amount of support we offer individuals and creating a pathway into employment for the volunteer…a win-win we like to think.
"Our mission is to eradicate homelessness and to do that we need to be bold and brave. This means we are exploring financing options to start the purchase of freehold properties for Lotus Sanctuary itself (instead of us leasing) and are hoping to open coffee shops and second-hand furniture stores that can be staffed by our residents.
"Covid-19 and lockdowns are naturally presenting challenges for our plans, but we are determined as ever to take the Lotus 'approach' to as many people as we can."