Plans revealed to create 350 jobs at Birmingham brownfield site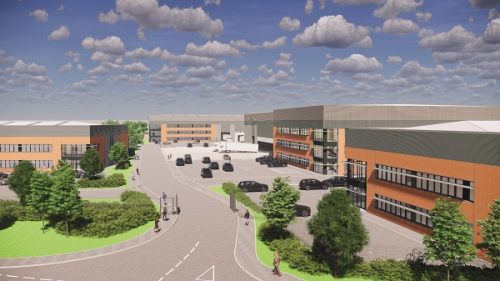 Plans to develop a vacant brownfield site at Washwood Heath in Birmingham that will create up to 350 jobs have been unveiled.
The plans include a proposal to build up to four new employment-led units at the former LDV plant off Drews Lane. The development is being led by Aviva Investors, the global asset management business of Aviva.
Located to the south of the future HS2 Rolling Stock Maintenance Depot and designed by Hale Architecture, the proposed development will include 174,800 sq ft of units.
Whilst the development will be supported by car parking, additional amenities such as cycle storage, showers and locker facilities, will be built as part of a range of sustainability features. New landscaped areas will aim to maximise biodiversity at the site, whilst also promoting employee wellness and wellbeing.
Ben Littman, development director at Aviva Investors, said: "This proposal has been designed to provide an attractive and environmentally-friendly place to work, regenerating a brownfield site which has experienced more than a decade of disuse and creating regional employment opportunities.
"Being in close proximity to the community, existing businesses and strong transport links, we believe the site offers a great development opportunity and one that strengthens our portfolio of assets, whilst also improving the local area."