People: The latest West Midlands hires
Accountancy and business advisory firm BDO has boosted its technology risk assurance team (TRA) with the appointment of Dee Vaghela.
Vaghela joins the national technology risk assurance practice from EY. Based in the Midlands, his role will see him support new and existing external audit clients leveraging technology solutions, data analytics and controls specialists across our client portfolio.
He has particular expertise within the natural resources and energy and manufacturing sectors.
Richard Rose, BDO partner and head of the Midlands, said: "Dee's appointment is part of our continued investment in our wider audit and assurance team and his technology risk experience will complement the expertise of our team in the Midlands and beyond.
"We are seeing increasingly complex audits in the Midlands and across the UK. Over the last few years BDO's technology and risk assurance team has grown to over 100 partners and colleagues and continues to grow, supporting a wide variety of clients. Having Dee join the team in the Midlands is a boost to our credentials in the region."
Vaghela added: "I look forward to driving growth and working with the team to help clients and our team navigate the changing backdrop and help them succeed."
:::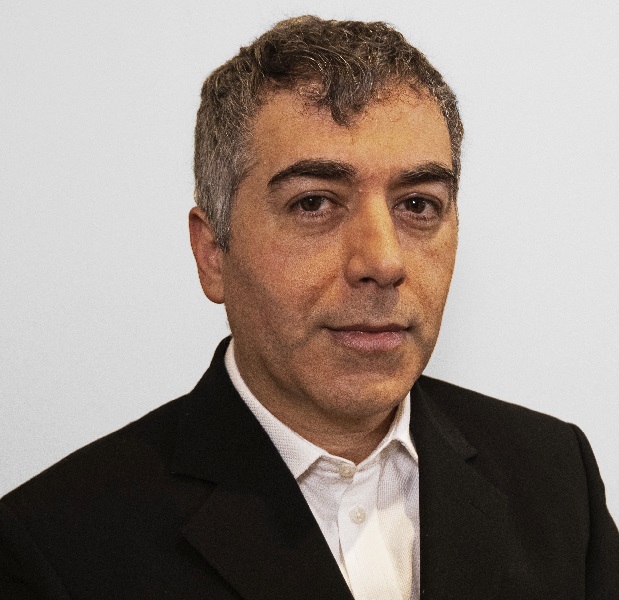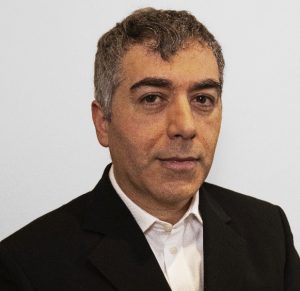 National business brokers Business Partnership have boosted their West Midlands operation with the appointment of a new regional partner for Dudley, Walsall and Wolverhampton.
Nabil Jaber's business life started to revolve around acquisitions, disposals, start-ups and turnarounds after he swapped the engineering career he had followed after graduating from university for being his own boss.
Jaber joined the board of directors of a sport and leisure business, eventually taking overall control in a management buyout and buying two further companies. After growing and exiting the group, he turned his attention to relocating his primary fitness and wellness business.
"The events of the past year have prompted me to consider other business options and as I've been involved in acquisitions and disposals I'm well placed to guide other people through the buying and selling process and make sure everything runs smoothly," said Jaber.
"My experience and understanding of the key factors involved in both sides of a sale will give me the opportunity to help business owners achieve maximum returns and ensure that buyers pay a fair price and ultimately have peace of mind."
One of the largest independent companies in the sector, Business Partnership have four regional partners in the West Midlands offering a comprehensive brokerage service to business buyers and sellers.
The combined sale value for clients across the UK in 2020 was more than £13.5m.
:::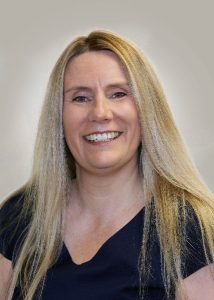 Birmingham-based Palletline has welcomed Michelle Roder to the position of group financial director.
The appointment follows the departure of Mark McColl, who retired from the business in March.
Roder, who has more than 17 years' experience in financial roles, joined the network as risk assessment and project finance manager in August 2014.
She is the youngest person to hold the financial director position in Palletline's history and is currently the only female on the board.
She said: "I am really pleased to be appointed to the board. I've been with Palletline for more than seven years and will be using my experience to support the network's entrepreneurial culture, whilst ensuring financial stability.
"Palletline is consistently reviewing its position in the market and strategically re-invests to deliver sustainable growth and innovation for our membership and customers. To be part of the leadership team driving that progress is exciting and I am looking forward to tackling a new set of challenges."
:::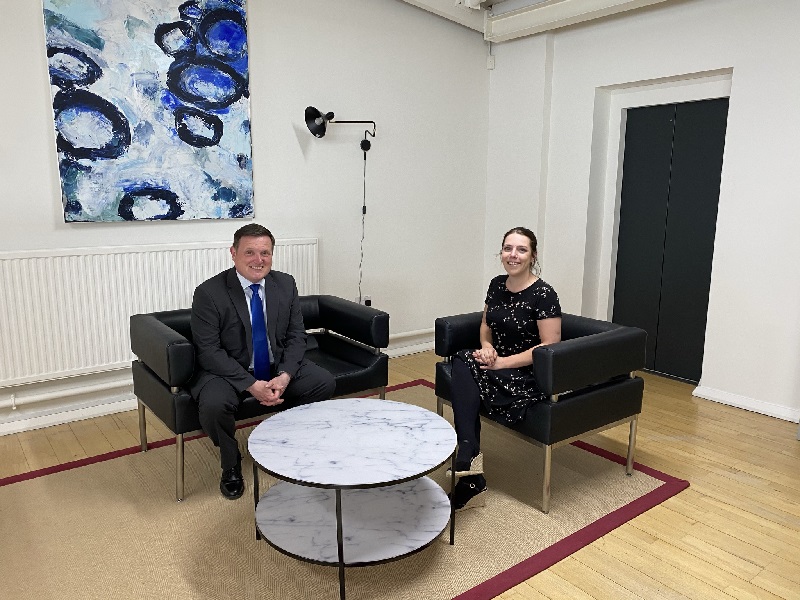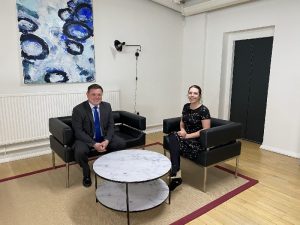 A finance specialist has joined Principle Estate Management, the residential management company, as a service charge accountant.
Kirsty Clinton joins Principle from global real estate specialists Savills, when she looked after the finances for a large commercial and mixed-use property portfolio.
Clinton has spent nearly eight years in the finance sector and has previously worked at a number of established companies, including electrical supplies distributor Rexel UK.
Paul Richardson, finance manager at Principle, said: "We're delighted to appoint Kirsty after she stood out in our interviews with all the skills we need.
"She will fit into the team well as she comes with plenty of commercial and mixed-use property experience.
"This is great for us as we are expanding our offering to commercial management, having increased our portfolio by over 50 properties this year.
"A lot of commercial landlords trade their properties adding regularly to their portfolios and, with that in mind, Kirsty is used to interrogating handover information from other agents.
"With Principle's continual influx of properties from a variety of agents, this will be a useful skillset for us."
:::
The IoD is seeking a new chair to become the voice of directors in the Black Country and Staffordshire.
The role is being vacated by financial consultant and former banker Ian Priest, who is stepping down in May upon completion of his term.
The successful candidate will work alongside a branch team to help directors build back better from the pandemic. The IoD creates connections between members, influences decision-makers and delivers professional development.
The Institute has secured support for directors during the Covid-19 pandemic, including financial assistance for wage bills and changes to insolvency rules.
The voluntary position is open to all members who live or work in the Black Country or Staffordshire.
Brian Hall, chair, IoD West Midlands, said: "Ian will be a hard act to follow. He has done a sterling job on behalf of members and has been integral to the success of our annual Director of the Year Awards.
"We believe that better directors build a better world. The successful candidate will be a figurehead for local directors, enabling them to get the maximum benefit from their membership and lead the economic recovery. They will also be a passionate ambassador for this dynamic and diverse area."
The Black Country and Staffordshire branch was created in 2020 as part of a geographical restructure of IoD West Midlands, which removed outdated boundaries. New branches were also created for Greater Birmingham and Worcester and the Marches. The West Midlands' fourth branch is IoD Coventry and Warwickshire.